I know that #bossbabes like you have a lot going on!  Let me help you plan the best trip ever! 
Epic Bach Parties don't just happen, it's going to take some planning and preparation to pull off a flawless weekend getaway for a big group of #baches, but that's OK.  Beyonce wasn't built in a day, and you've got me here to help you along the way! (Oh snap that rhymed!)
COVID UPDATE: CHARLESTON SC BEACHES
TOP RESOURCES AND BUSINESSES
Click the icons to explore resources for each category, or check out my local Charleston travel guides and blog posts below.
Charleston SC Travel & Party Guides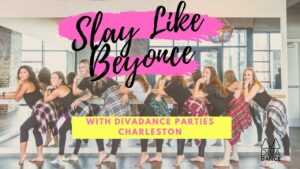 A DivaDance Party is a great idea for bachelorette parties, birthdays, sororities, team-building, or a girl's night out in Charleston! We turn groups of best friends into dance teams with your favorite pop & hip-hop songs.