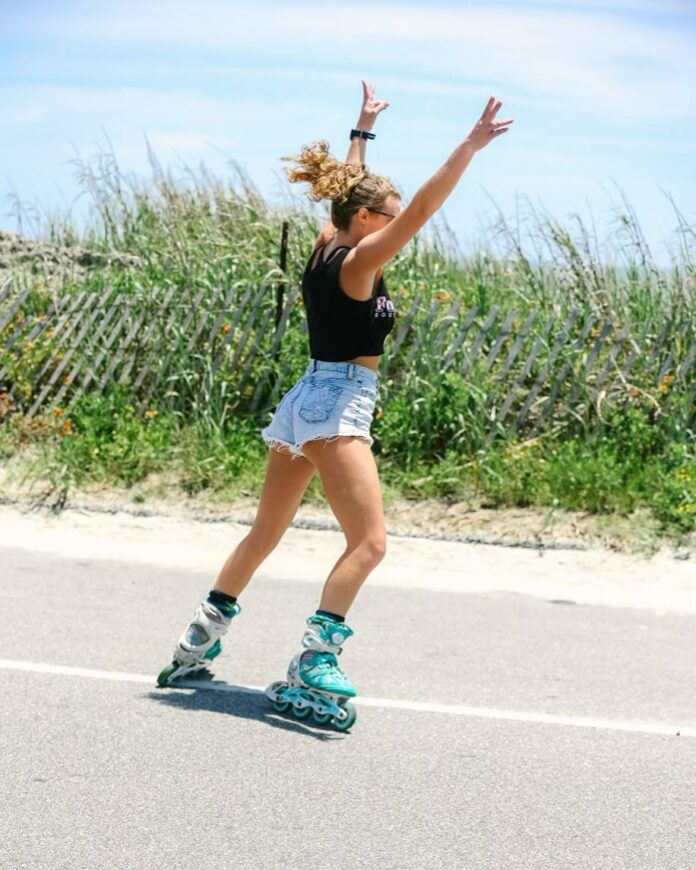 What's a #GypsyDiva you ask?I  For the most part she's a bada$$ millennial babe that loves to travel, but also wants to look & feel good while doing it! Female Travel is more accessible now than ever before, and a new generation of thrill-seekers is evolving. An increasing amount of resources and products that enable safe, affordable, comfortable, and efficient travel are becoming available to us millennial gals.   If you love to travel, party, work hard and play hard, but you can still hold it down and make steezy look easy… Consider yourself a ~*GyPsY DiVa*~  Bring it on!
---
MILLENNIALS DEFINE: WHAT IS A GYPSY DIVA?
As a born and bred southern belle, I'll always be a diva.  However, in recent years my inner gypsy is really shining through and the combination of the two has really enhanced the quality of my adventures.  
The best way to maximize the spectacularness of life is to unleash both your inner gypsy, and your inner diva, BUT you must know which, how much, and when to do so. 
You should never sacrifice an experience for comfort.  So harness your diva for the planning and packing, and then once you get out into the elements, it's time to release the gypsy!
ULTIMATE MUSIC FESTIVAL PACKING GUIDE & CAMPING CHECKLIST ATTACK!
This post is the festival camping checklist introduction to section 3 of the Ultimate Guide to Thrive and Survive at a Music Festival.  This section is completely dedicated to packing.  It's an extensive resource with techniques, resources, and packing checklists for music festivals and camping.  With proper preparation and packing, you can be carefree, and rest assured that you're prepared to face and overcome any natural or manmade disaster that could potentially go down.
---
When we travel we temporarily give up the luxurious life that we're accustomed to, as a result
we gain much more…
"Things we gain by traveling"
Appreciation

Perspective

Adaptability

Resourcefulness 

Self Awareness

Presence of Mind

Connection

Freedom of Expression

Inspiration

Transcendence
*TRAVEL IS THE ONLY THING IN THE WORLD YOU SPEND MONEY ON THAT MAKES YOU RICHER*
If traveling is one of the best things I can do for my own Self Wealth then going to a Music Festival might just be the best way to invest. 
Attending a Music Festival is without a doubt a form of traveling, and for younger generations, it's becoming a rite of passage.

According to** 1 out of every 5 millennials will attend a music festival this year.  

That means that 1 out of every 5 millennials could become more appreciative, more adaptable, more present, and more inspired...

Those who have a good experience at a festival will undoubtedly become in

fest

ed with the ever-growing travel bug, which is going viral and threatens to infect all of humanity with higher vibrations, and irreversible evolution. 

Once you've survived your first festival experience you've broken a personal boundary and there's no turning back.

Many festival experiences are comparable to traveling to a 3rd world foreign country, or better yet- another planet... and you don't even have to get a passport or rocket ship to do it.  Just don't forget to bring your landing gear 🙂
---
A strange thing starts to happen when you surround yourself with unfamiliar faces, and lose yourself in unfamilar places...
**Sometimes You Must Lose Yourself Before You can Truly Find Yourself**
"LIFE STARTS AT THE END OF YOUR COMFORT ZONE"
If that's true then I was born at Bonnaroo! A music festival embodies all of the aspects of traveling + the added elements of, well- elements. As opposed to many other forms of travel you have to be completely self reliant at a festival. For many  festivals you can assume that you are giving up some of the most basic luxuries and conveniences:
No hotels or hostels - Provide and Build your Own Shelter

No Grocery or Convenience Store - Bring Your Own Food & Water

No Running Water 

No Electricity 

No AC, Heat, or even a solid shelter of the storm gods start raging
Add all of that with the fact that you are nonstop the entire weekend and the experience has the potential to get really extreme really quickly.
---
THE GOOD NEWS:
With proper planning, preparation, gear, and an open heart - attending a festival doesn't have to be so extreme… It can even sometimes be ....glamorish?  

Every day new innovations and technology that are changing the way we travel and fest are becoming more and more available and affordable to the masses. 




---
No Excuses! The world is waiting… Your life isn't going to live itself.  
*Wake Up, Make It Happen!*
Here at WakenMake we believe the best way to elevate your state is through exploration and celebration.  You should never sacrifice an experience for comfort, so it's our mission to find and design products and techniques that maximize the comfort, ease, and spectacularness of whatever type of travel you're looking to invest in.  
Make Categories For Different Types of Luggage

Clothing

Undergarments

Accessories

Shoes

Toiletries

Electronics

Pack Similar Luggage Together

Personal Bag 

Personal Items

Electronics

Rain Jacket

Suitcase / Pack

Use Packing Accessories to Separate & Organize 

Clear / See Through

Expandable / Collapsible

Packable (?)

Hanging Capabilities 

Packing Cubes

Clothing & Accessories

Tops vs bottoms 

Whole outfits

Jewelry

Electronics

Toiletry & Cosmetic Kits

Laundry / Shoe Bags

Pre-Plan Outfits

1-2 for each day

Minimize unnecessary items (Toiletries)

Take a picture

Choose Outfits You Can Mix & Match 

Color Scheme

Outer Shell

Solids vs. Patterns

Choose Multi-Way & Multi-Purpose Items ( Clothings / Accessories / Toiletries)

Examples:

Sarongs

Vests

Bandanas

Head Bands

Leg / Arm Warmers

Hoods

Cinchable

Attachable

Adapters

Choose Versatile Gear 

Can be worn in multiple environments / more than once

Outdoor

Indoor

Travel Grade

Sleep

Low Maintenance

Wrinkle-free

Won't Look Dirty

Doesn't Require More Accessories (Electronics)

Re-usable

Weatherproof

Minimal Parts

Multi-Features

Features:

Weather-resistant

High Performance

UV protection

Moisture Wicking

Quick-dry

Pockets

Collapsible

Attachable

Stay Organized Throughout the Trip!

Put everything back in its place

Wash Clothes to re-wear them 
Pack Attack! Music Festival Survival (New Titles!)
 In this post we go over the 6 steps you should take to execute a successful Music Festival Pack Attack so that you don't just merely survive, but you thrive...and maybe even maintain some elegance while out in the elements.
---
When you're camping out at a multi-day music festival the struggle is real.  There are a lot of factors and elements working against you.
Music Festival Struggles:
Extreme Weather

Extreme Temperature Changes

Exposure to the Elements

Subpar Shelter

Limited Resources

Limited Space

Limited Amenities

Increased Physical **

Maximal Crunkness
Prepare for the worst, hope for the best XXXXXXXX
With proper preparation and packing, you can be carefree, and rest assured that you're prepared to face and overcome any natural or manmade disaster that could potentially go down. 
Packing and preparing for a festival should not be taken lightly, you don't merely want to survive at a music festival, you want to THRIVE.
---
PIC OF MASLOWS HIERARCHY (add Festy)
Do the best you can with what you've got.  When packing for a festival, first you need to make sure you have the bare necessities necessary to survive covered. Then, if space and resources allow, it's time to bring on the accessories or should I say "excessories"  to thrive.  These are items that you could do without if you had to, but you should bring if you can... 
---
Pack Attack! 6 Steps for Optimal Execution:
Research

Create a Checklist

Coordinate

Gather Items

Organize

Pack!




---
Step 1:  Research
There are several factors that need to be taken into consideration before you begin packing. First,  find out the answers to the following questions:  
Type of Lodging? (Pros and Cons)

~Camping

~Glamping

~RV / Camper

~Cabin / Rental House

~Hotel / Motel / Hostel

Duration of Event?

How Many People in Crew / Vehicle?

Transportation- How Much Space?

Weather Forecast?

Car Camping?

 Amenities Nearby

Amenities on Site?

Food /Water/ Ice

Showers / Running Water

Electricity?

Phone / Internet Service?

Special Activities / Recreation?

Bikes / Golf Carts Allowed?

Venue Restrictions and Regulations?

Re-entry

Open Fires

Generators

Glass

Limited Space?
Step 2: Create a Checklist
Step 3: Coordinate W/Crew
Step 4 Gather Items
Step 5: Organize Your Gear
Step 6: Pack Attack!
**Steps for Choosing the Right Gear
CHECK OUT MY AMAZON SHOP: BEACH NECESSITIES FOR GYPSY DIVAS
To shop my favorite go-to beach gear on Amazon >click here< Everything I've added to the Beach Necessities Checklist is tried tested & bested!
---
Disclosure: Please note that some of the links above may be affiliate links, and at no additional cost to you, I earn a commission if you make a purchase. I recommend only products and companies I use and the income goes to keeping the site community-supported and ad-free.
DOWNLOAD OUR FREE  PRINTABLE CHARLESTON BACHELORETTE PARTY BUNDLE!