If you're looking for an authentic Lowcountry experience in Charleston, look no further than Firefly Distillery. Take a tour to see how their products are made, and sample some of their delicious offerings. Plus, don't miss out on unique events hosted at the distillery throughout the year.
Firefly Distillery's Tasty Beverages & Products
Looking for an authentic Lowcountry experience? Look no further than Firefly Distillery in Charleston, SC. With a range of unique and delicious products, there's something for every social drinker to enjoy.
For those with a sweet tooth, the Sweet Tea Vodka is a must-try. Perfectly balanced between sweet and slightly bitter notes, this vodka pairs perfectly with lemonade or on its own over ice.

And if you're looking for something more traditional, Firefly Moonshine offers up that classic Southern taste that will make you feel like you're sipping straight from the still itself.

Don't forget to try out their rums too – each one brings something special to the table and is sure to impress even the most seasoned rum aficionado!
---
Firefly Sweet Tea Vodka
Firefly Distillery's Sweet Tea Vodka is a unique and refreshing drink that has captivated the taste buds of social drinkers everywhere. The story behind its creation began when the founders, Jim Irvin and Scott Newitt, were enjoying some homemade sweet tea vodka on their porch in South Carolina. They soon realized that they had created something truly special and decided to share it with the world.
If you're looking to enjoy this delicious drink in cocktails or mixed drinks, there are countless options available. 

Some popular choices include mixing it with lemonade for a simple yet satisfying summer cocktail or combining it with peach schnapps for a Georgia Peach-inspired drink. 

You can even add some fresh mint leaves for an extra burst of flavor.
Satisfied customers rave about Firefly's Sweet Tea Vodka, praising its smoothness and refreshing taste. One reviewer described it as "a perfect balance of sweetness and strength," while another called it "the best thing since sliced bread." Whether you're sipping on it straight or incorporating it into your favorite cocktail recipe, Firefly's Sweet Tea Vodka is sure to impress even the most discerning palate.
---
Moonshine from Firefly in Charleston
Firefly Moonshine is a true representation of Lowcountry culture and tradition. The history of moonshine in this region dates back to the days when farmers would use their excess grains to distill homemade spirits. Firefly carries on this legacy by offering a range of unique flavors, including apple pie and peach cobbler, that pay homage to the local ingredients and recipes.
In addition to sipping Firefly Moonshine straight up, there are also plenty of delicious cocktail options for social drinkers. 

Recipes like the Peach Tea Cooler or Apple Cider Cocktail showcase the wonderful flavors of Firefly's moonshine while adding an extra touch of sweetness and refreshment. 

Whether you're enjoying it at home or out with friends, Firefly Moonshine is sure to bring a taste of Southern charm and hospitality wherever you go.
---
Firefly's Rums
At Firefly Distillery, rum lovers are in for a treat. With different flavors and blends available, you're spoilt for choice. Here's a breakdown of the different types of rum offered by Firefly:
But it's not just about the rum - at Firefly, they offer an experience like no other with their 'Cocktail Hour.' Guests can sample different rums and learn how to mix them into delicious drinks. It's perfect for those who want to hone their mixing skills or simply enjoy great cocktails.
If you're looking for some inspiration on what to make during Cocktail Hour, take note of these signature rum cocktails created by experienced bartenders at Firefly Distillery:
Whether you're a seasoned pro or just starting out on your journey with all things tiki-related, there's something here that everyone will love. Come and discover why Firefly is one of South Carolina's top destinations for anyone looking to explore the world of rum - we guarantee you won't be disappointed!
---
Events at Firefly
Looking for a fun night out? The Firefly Distillery's Music Series is the perfect event! Enjoy live music while sipping on handcrafted cocktails made with local ingredients. You won't find a better way to experience authentic Lowcountry flavor.
Food lovers, rejoice! The Firefly Distillery hosts some of the best food trucks in Charleston. From savory BBQ to sweet treats, there's something for everyone. Come hungry and leave satisfied at this must-visit spot for social drinkers looking to sample some amazing cuisine.
Firefly Music Series
Looking to add some rhythm and melody to your visit at Firefly Distillery? The Music Series is not to be missed. From local artists playing acoustic sets, to lively bands that will get you up on your feet, the series offers a range of musical experiences for all tastes.
The Music Series at Firefly Distillery is just one more reason why this Charleston hotspot has become a favorite among social drinkers. Enjoy sipping on their signature sweet tea vodka while listening to live music under the Lowcountry sun - it's an experience unlike any other!
---
Food Trucks
Food Trucks are a staple at Firefly Distillery, serving up delicious eats to accompany your drinks. From classic hamburgers and hot dogs to fusion dishes that will blow your mind, there's something for everyone. Don't miss out on the opportunity to savor some local cuisine while enjoying the beautiful Lowcountry scenery.
Feeling adventurous? Try pairing your food truck meal with one of Firefly's signature spirits for a taste sensation like no other. Whether you prefer fruity cocktails or smooth whiskey, there's a drink to match every palate. So grab some grub and raise a glass to good times at Firefly Distillery!
---
Private Events at Firefly Distillery
At Firefly Distillery, we offer a unique and unforgettable experience for private events. Our picturesque venue provides the perfect setting for any occasion, whether it's a wedding reception or a corporate retreat. With scenic views and authentic Lowcountry charm, your guests are sure to be impressed.
Our team will work with you to create a customized event that meets all of your needs. From catering options provided by local food trucks to live music performances from our H3 Music Series, we have everything you need to make your private event truly special. Contact us today to start planning
---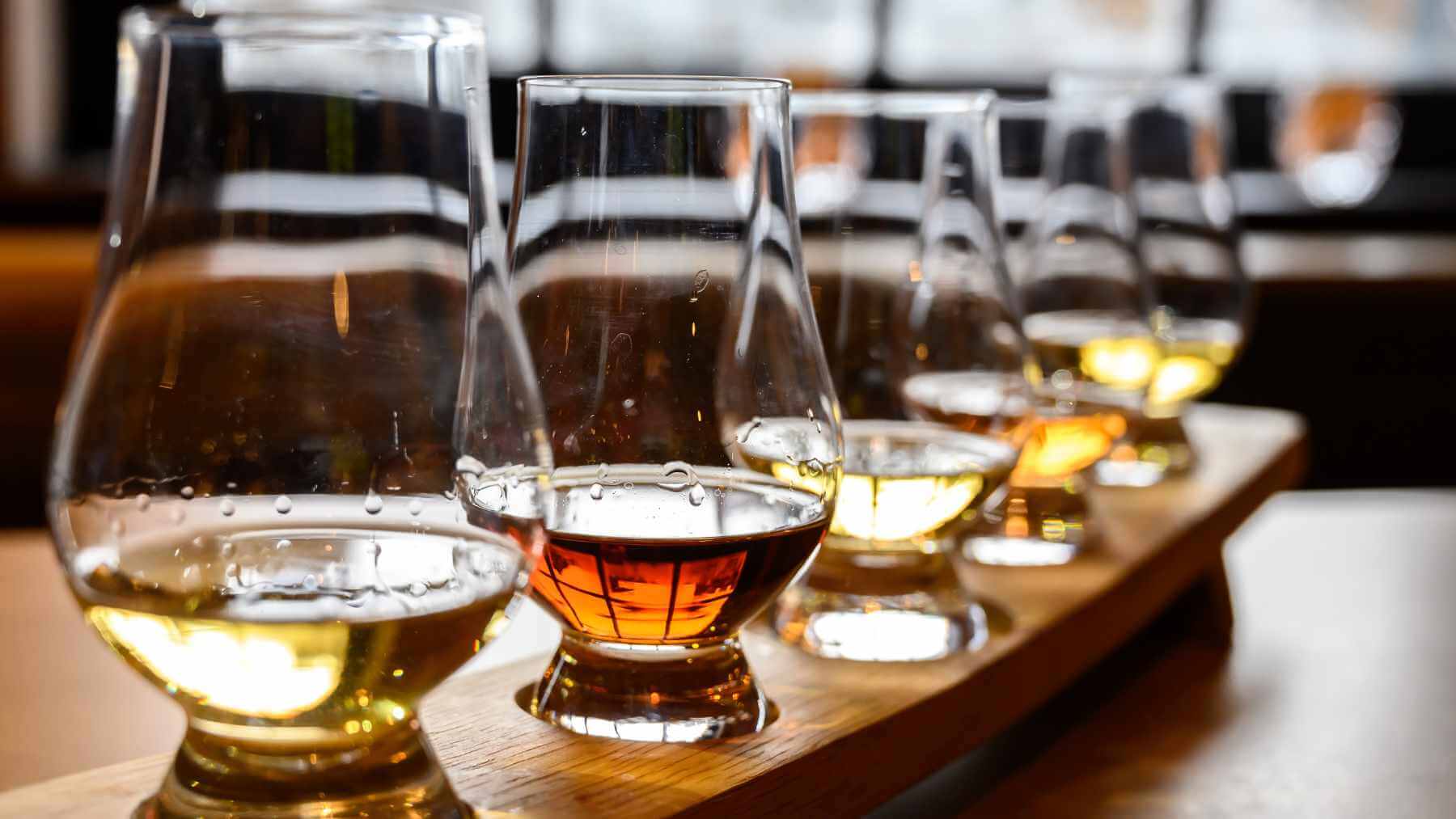 History of Firefly Distillery
Crafted in the heart of Charleston, Firefly Distillery has a rich history that goes back to 2008 when it first opened its doors. From humble beginnings as a small distillery, Firefly quickly became one of the leading producers of hand-crafted spirits in the region. The founders Jim Irvin and Scott Newitt started out with a simple mission: to create high-quality spirits that capture the unique flavors and culture of the Lowcountry.
Through years of experimentation, they developed their signature sweet tea vodka that put them on the map. Today, Firefly Distillery has expanded its portfolio to include more than 20 different craft spirits, each crafted using time-honored techniques such as copper pot distillation. With regular events and tours available at their Charleston-based distillery, visitors can get an authentic taste of what makes Firefly truly special - from their masterful craftsmanship to their passion for Southern hospitality.
---
Founding and Early Days of Firefly Charleston
Jim Irvin and Scott Newitt, two childhood friends from South Carolina, shared a passion for crafting delicious spirits. They dreamed of starting their own distillery one day. That dream became a reality in 2008 when they founded Firefly Distillery in the charming city of Charleston.
Firefly Distillery's first product, the Firefly Sweet Tea Vodka, was crafted using a unique distillation process that involves infusing tea leaves into vodka.
The name "Firefly" was inspired by the flickering lights of these insects that can be seen on warm summer nights in the Lowcountry. The distillery's first product was Firefly Sweet Tea Vodka, which quickly gained popularity among locals and visitors alike.
Crafted using a unique distillation process that involves infusing tea leaves into vodka, this drink has become an iconic part of Charleston's culinary scene. Today, Firefly Distillery hosts events throughout the year to celebrate its history and showcase its range of handcrafted spirits – all made with love right here in South Carolina.
---
Expansion and Growth of Firefly
Firefly Distillery has been making waves in Charleston's craft spirits scene since it was founded. Their move to Wadmalaw Island allowed them to expand their distillation operations and offer visitors an authentic Lowcountry experience. With the introduction of flavored vodkas, Firefly quickly became a favorite among social drinkers who appreciate quality spirits.
Collaborations with local businesses have been crucial to Firefly's growth. Hosting events at the distillery and partnering with nearby restaurants and bars has helped spread the word about their unique offerings. Visitors can sample a variety of handcrafted spirits while enjoying live music or taking part in one of Firefly's popular tasting tours. It's clear that this innovative distillery is committed to expansion and growth, as they continue to push boundaries in the world of craft spirits.
---
Firefly Distillery Tour
As soon as you step into the Firefly Distillery, you know that you're in for a treat. The distillery tour is an absolute must-do when visiting Charleston and offers visitors a true Lowcountry experience.
The guided tour takes you through the tasting room where you can sample over 20 different flavors of vodka, whiskey, and moonshine. Afterward, head to the barn where all of the fermentation happens before being distilled into their award-winning spirits. Finally, make sure to take some time outside and enjoy the beautiful outdoor area while sipping on some refreshing cocktails made with Firefly's signature sweet tea vodka.
Tasting Room
At Firefly Distillery, our award-winning spirits are not the only reason to visit our Tasting Room. Our team of friendly and knowledgeable staff will guide you through a unique tasting experience that will leave a lasting impression on your taste buds.
When you visit Firefly Distillery, you'll have an opportunity to see the distillation equipment up close and personal. Here are just some of the highlights:
Witness first-hand how Firefly's award-winning spirits come together
Explore their unique flavor profiles and production methods
Enjoy tastings of their signature libations including vodka, whiskey, and gin
In addition to traditional tastings, we offer one-of-a-kind experiences such as our Tea Infusion Flight and Mixology Class. Trust us when we say that there is nothing quite like sipping on a Sweet Tea Vodka while gazing at the breathtaking Lowcountry scenery from our Tasting Room.
---
Firefly Distillery's Outdoor Area
The Outdoor Area at Firefly Distillery is a must-visit for anyone looking to relax and enjoy the beautiful Lowcountry scenery. Take advantage of the picturesque views and snap some photos - it's the perfect location for your next Instagram post! On weekends, you can also enjoy live music events and tasty food truck offerings.
But that's not all - kick back with a drink from the bar and soak up the relaxing atmosphere. With plenty of seating options available, you'll have no trouble finding a spot to unwind with friends or family. Whether you're sipping on one of their signature cocktails or trying out a flight at their tasting room, Firefly Distillery's outdoor area offers something for everyone.
---
In Conclusion
In conclusion, Firefly Distillery in Charleston, SC is the ultimate destination for social drinkers looking for an authentic Lowcountry experience. With delicious cocktails, live music, food trucks, and private event options, there's truly something for everyone. So come on over, grab a drink, and enjoy all that Firefly Distillery has to offer. Cheers to good times with good friends!
---