This post is an extensive music festival packing guide. It covers various different music festival necessities and categories including music festival outfits, accessories, toiletries, beauty, first aid, outdoor gear, camping gear, costumes, and campsite entertainment.
Pack Attack! Music Festival Survival
This post is the festival camping checklist introduction to section 3 of the Ultimate Guide to Thrive and Survive at a Music Festival.  This section is completely dedicated to packing.  It's an extensive resource with techniques, resources, and packing checklists for music festivals and camping.
In this post, we go over the 6 steps you should take to execute a successful Music Festival Pack Attack .
---
When you're camping out at a multi-day music festival the struggle is real.  There are a lot of factors and elements working against you.
Music Festival Struggles
Extreme Weather
Extreme Temperature Changes
Exposure to the Elements
Subpar Shelter
Limited Space & Resources
Unsanitary Bathrooms
Physical Exhaustion
Mental Explosion
---
With proper preparation and packing, you can be carefree and rest assured that you're prepared to face and overcome any natural or manmade disaster that could potentially go down.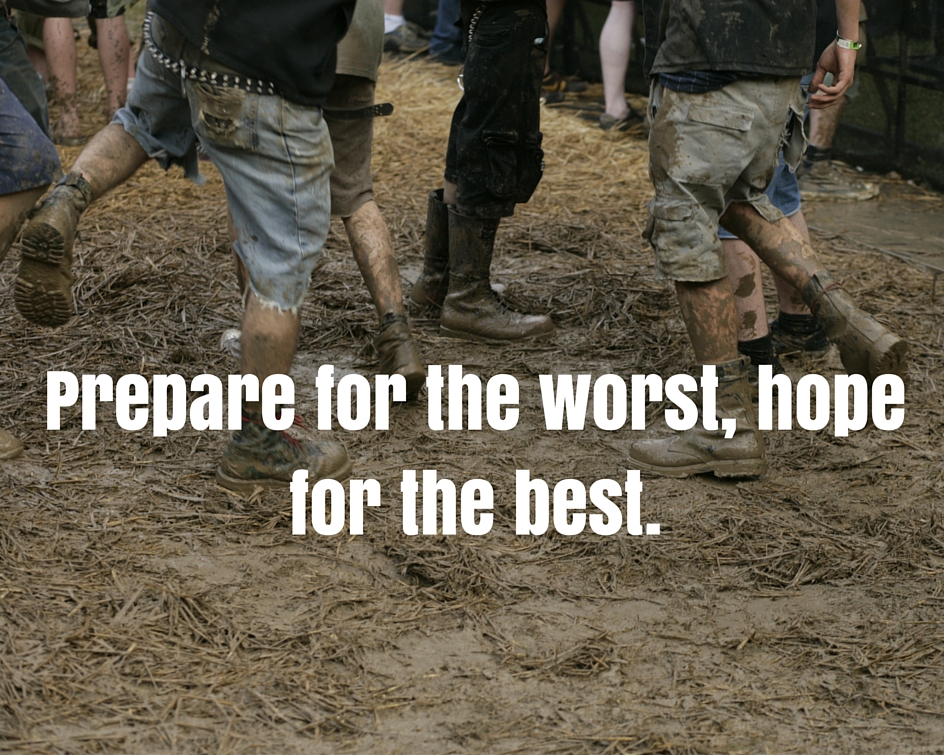 Packing and preparing for a festival should not be taken lightly, you don't merely want to survive at a music festival, you want to THRIVE.
Do the best you can with what you've got.  When packing for a festival, first you need to make sure you have the bare necessities to survive covered. Then, if space and resources allow, it's time to bring on the accessories or should I say "excessories"  to thrive.  These are items that you could do without if you had to, but you should bring if you can…
PREVIEW MY DIGITAL GUIDE: MUSIC FESTIVAL SURVIVAL