This post is The Ultimate 2021/2022 Guide To The Best Things To Do in Charleston South Carolina.  I've curated a list of #local businesses that provide top-rated things to do,  accommodations, food, nightlife, and other travel-related services in Charleston SC. This is a great resource to share if you are a local who is always getting asked about recommendations in Charleston.  Please share this post with anyone who wants to have some fun in Charleston in 2021!
TOP 2021 CHARLESTON TRAVEL RESOURCES AND BUSINESSES
CLICK THE ICONS BELOW TO SKIP TO THAT TOPIC
Best Things To Do In Charleston SC That Are COVID-FRIENDLY
Are you looking for Charleston SC things to do that are actually cool AND COVID-friendly? Despite all of the new COVID rules and regulations that are trying to block your #SquadGoals, you can still slay your Charleston SC Vacation OR Staycation!
Here's a list of 8 fun things to do in Charleston SC that don't suck, and they're COVID-Friendly! These activities are fun things to do in Downtown Charleston, or any of the beaches near Charleston & they're perfect for Charleston bachelorette parties, girls' weekend getaways, birthday parties, #wifelorettes, boss babes, and girl squads! They are even great things to do in Charleston for groups of guys like Charleston Bachelor parties, or any squad that likes adventure, partying, & getting salty, sweaty, and sandy 🙂
BEST THINGS TO DO IN CHARLESTON SOUTH CAROLINA
Below is an extensive directory of the top activities, accommodations, and businesses in Charleston SC in 2021.  My goal is to give you the best and most up-to-date information about Charleston Travel so that your trip is amazing as it can be! It doesn't matter what type of vacation you are going on – a bachelor/bachelorette party, a romantic couples' getaway, a family reunion, a girls/guys weekend, a team-building/work conference, a one-week #vacay, or a one-day #staycay.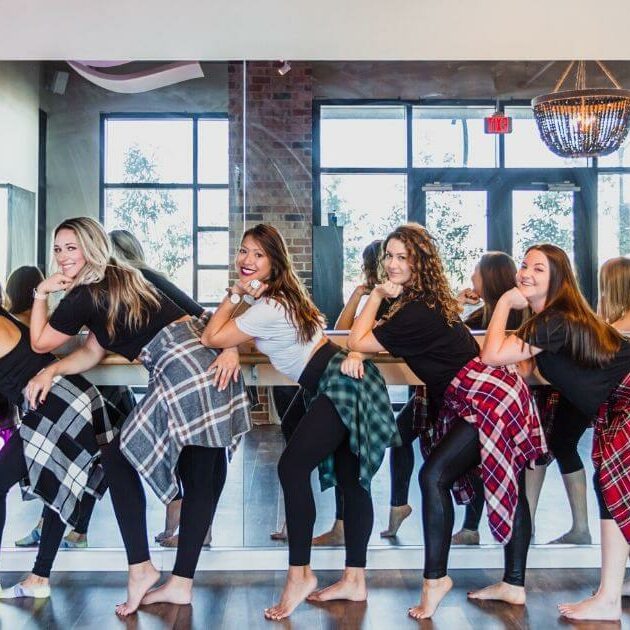 DivaDance Parties Charleston
A DivaDance Party is a great idea for bachelorette parties, birthdays, sororities, team-building, or a girls night out in Charleston! We turn groups of best friends into dance teams with your favorite pop & hip-hop songs. We'll teach you easy-to-learn choreography for all levels, no professional dance experience necessary!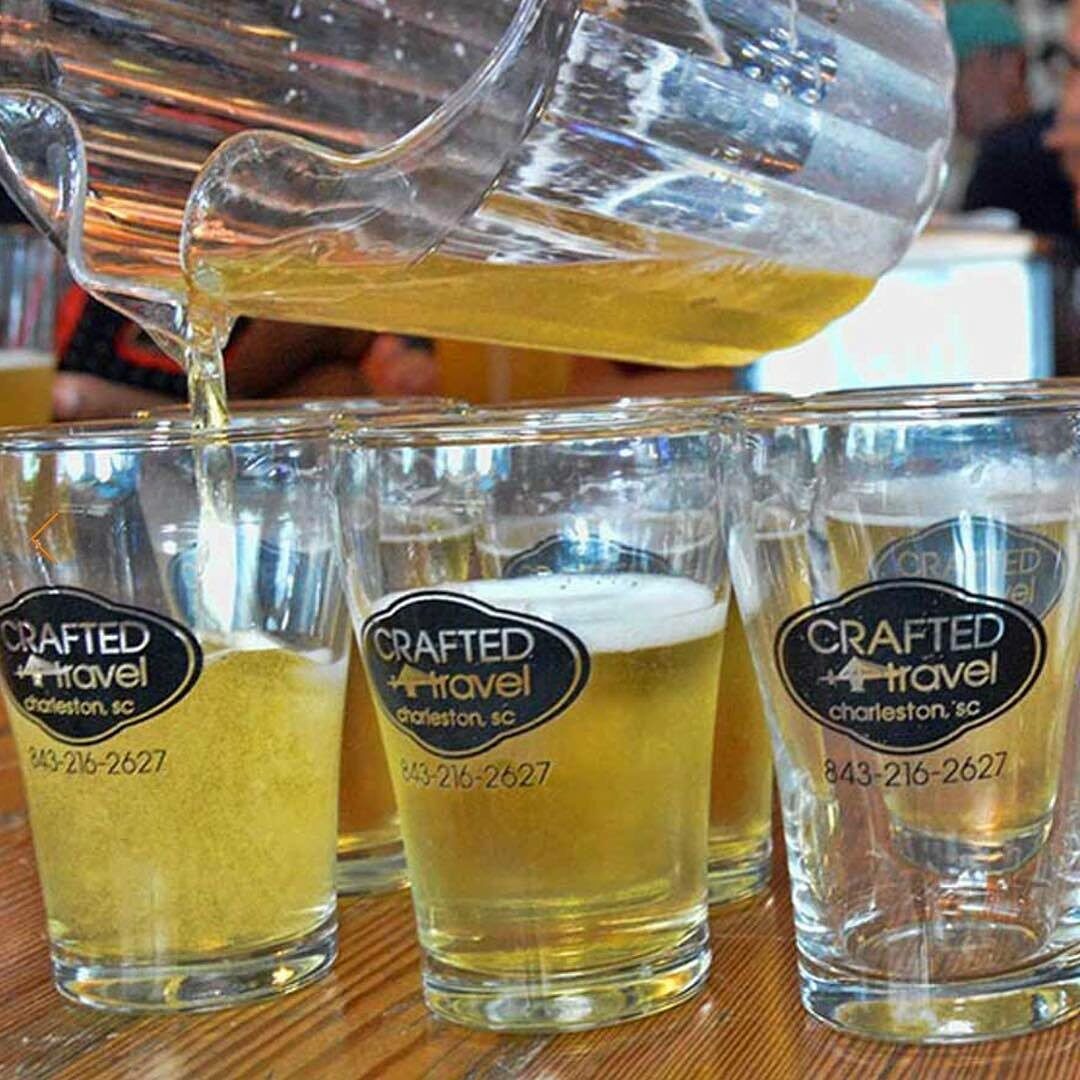 Crafted Travel Charleston
These handcrafted tour packages are guaranteed to please! Explore local breweries, distilleries, wineries, and more in our luxury vehicles and party buses.  We want all our guests to have an amazing time while touring the Holy City by providing the perfect Tour of Charleston for world travelers, couples, families, and corporate groups alike.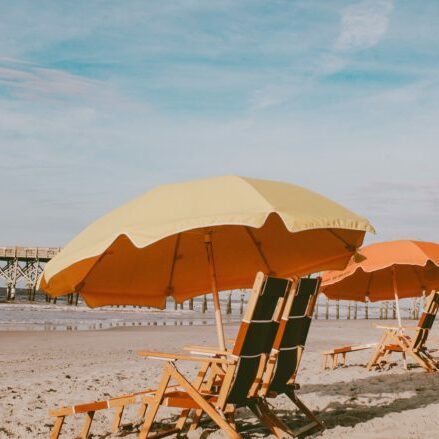 Need a beach day? Folly Beach is one of the South Carolina Lowcountry's most beautiful beaches, which is where you can find them! They offer rentals of high-quality wooden beach chairs, 8 ft umbrellas, 10 ft canopy tents, bikes, Ebikes, guided group tours, event chairs, and all of the items you'll need for a full day of fun in the sun.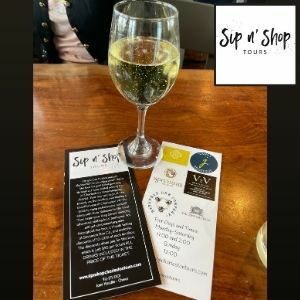 SHOPPING ADVENTURE & DRINKING TOUR
This is the only shopping experience you will find in Charleston. You will get complimentary wine throughout the tour and exclusive discounts at each boutique. Also, enjoy a complimentary Meade tasting at Savannah Bee Co. & exclusive discounts of 10-20% at each boutique!  The discounts alone pay for this tour, which is just $45 per ticket! All drinks included in the price of the ticket.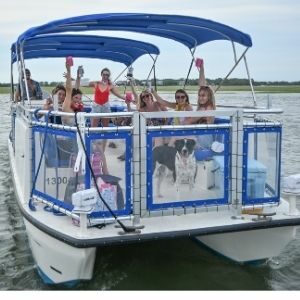 BOAT CHARTERS & KAYAK TOURS
The team at Flipper Finders are outdoor enthusiasts, professional dolphin locators, and a boutique boat & kayak tour business located on Folly Beach! Their excursions are perfect for a large family outing, a company team-building event, groups, and wedding, bachelorette, and bachelor groups! Their guides are sure to entertain and educate while taking you on a memorable experience.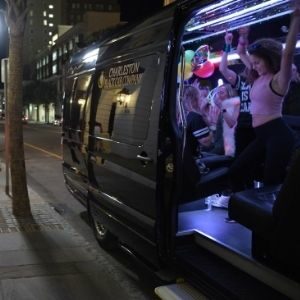 PARTY BUS PACKAGES AND TOURS
Charleston Black Cab Company
Charleston Black Cab provides high-quality + affordable services without ever sacrificing your comfort or safety. Their hand-selected drivers are some of the best chauffeurs in the state with a dedication to professionalism and courtesy. Our staff will work with you in coordinating your transportation needs, and we will provide tailored to your preference for the best in limousine service.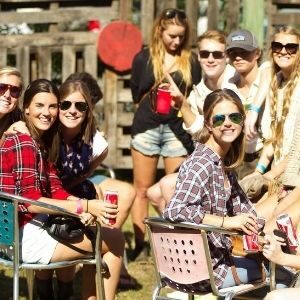 BEACH PACKAGES AND EVENT PLANNING
Charleston Affair is a full-service, client-based event planning company that specializes in planning bachelor/bachelorette parties, fraternity/sorority events, and more. They offer a flexible range of services at cost-efficient pricing. Their goal is to provide stress-free planning and the experience of a lifetime. We do this by taking care of all arrangements prior to your event.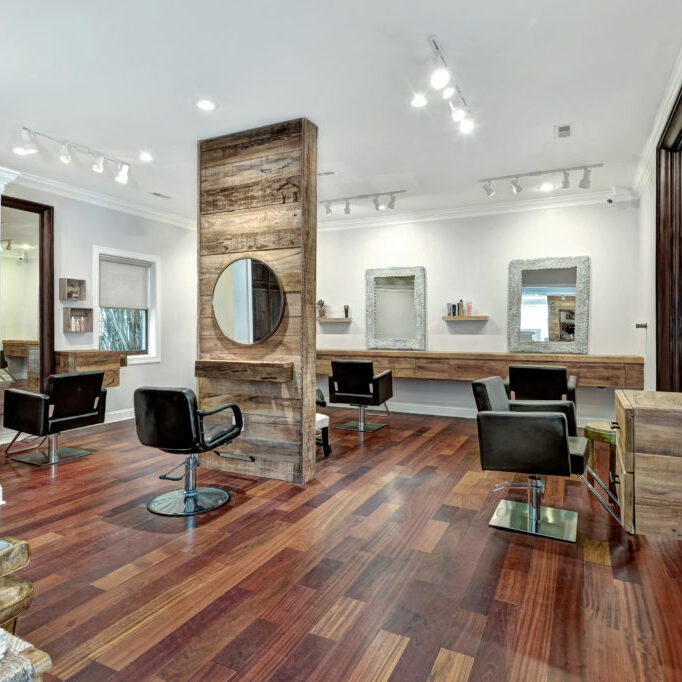 GROUP HAIR BLOW-OUTS & MAKE-UP
Tabula Rasa Salon is a full-service hair salon located in downtown Charleston. They offer Charleston group hair and makeup in the salon or on location. Innovative style, elegant updo's, romantic curls, and flawless airbrush makeup helps you shine while you explore the city. Get in touch with our wedding hair specialists for the perfect look!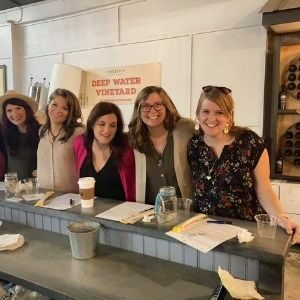 PRIVATE WINERY TOURS & TRANSPORTATION
Holy City Transportation is a unique shuttle bus company offering private tours for groups, as well as transportation service in Charleston, SC. They're owned by 4th generation Charlestonians and pride themselves on your satisfaction. They can help you create an amazing day or night tailored just for you!  Their transportation is an event in itself.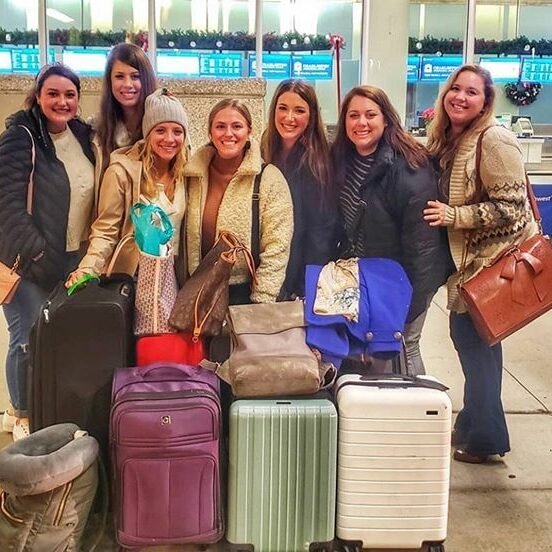 LUGGAGE STORAGE AND AIRPORT DROP-OFF
These guys will literally pick up, store, and drop off your luggage at the airport!  As one of Charleston's original mobile luggage storage solutions, Charleston BagValet aims to assist travelers to bridge the gap between lodging accommodations and flight times by providing daily luggage storage with the convenience of door-to-door service, ultimately taking the 'lug' out of 'luggage'.  So whether you're arriving early, or leaving late, BagValet allows you to spend the day your way!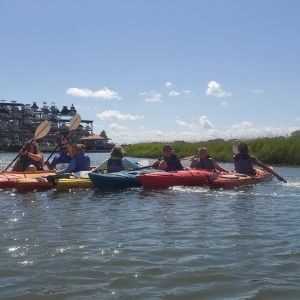 OUTDOOR EXCURSIONS AND TEAM-BUILDING
On Purpose Adventures offers several activities for groups, teams, and families from kayaking safaris, scavenger hunts, archery, art workshops, and a multitude of other team-based activities.  From Bachelorette Parties to Corporate Retreats- they've got you covered!  Team Building is a service offered by OPA and focuses on keeping employees productive & engaged with virtual, in-person, and hybrid team building & bonding solutions. These guys have provided excellent experiences for years!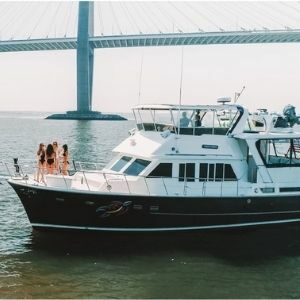 FOLLY BEACH RENTALS AND BOAT CHARTERS
Gather 6 best friends and book today your next afternoon cruising around Charleston in a luxurious 46 ft motor yacht.  The best way to see the Holy City is on board Folly's Best Yacht! Our Captain and First Mate will assist you every step of the way for a unique and luxurious experience sightseeing the most beautiful spots in the Lowcountry.  Cruise our waterways & enjoy the beautiful views of The Charleston Harbor, Downtown Charleston, the Battery, Fort Sumter, & many more!
FREE DOWNLOAD: CHARLESTON SC TRAVEL CHECKLISTS, PLANNERS, & GAMES BUNDLE
If you want to explore my free Charleston Travel PDF Bundle just hover the mouse below, and click the arrow to swipe right. There are 30+ resources that you can access for free by downloading my free digital city guide: The Charleston Traveler's Handbook  (AKA the #ChuckTownLowDown!)
Below you'll find resources for:
The Best Things To Do in Charleston South Carolina
The Best Bars in Charleston
Charleston SC Nightlife Guide
Charleston Bachelorette Party Handbook
Bachelorette Party Games, Scavenger Hunts, and Photo Challenges
Ultimate Charleston Packing Guide + Checklists
Trip Planning Checklists and Timeline
Interactive Google Maps Listing The Best Bars & Nightlife in Charleston
Bike Routes and Pub Crawls
Cheat Sheets for the Charleston SC Beaches
Sample Itineraries


---
WHERE TO EAT AND DRINK IN CHARLESTON SC IN 2021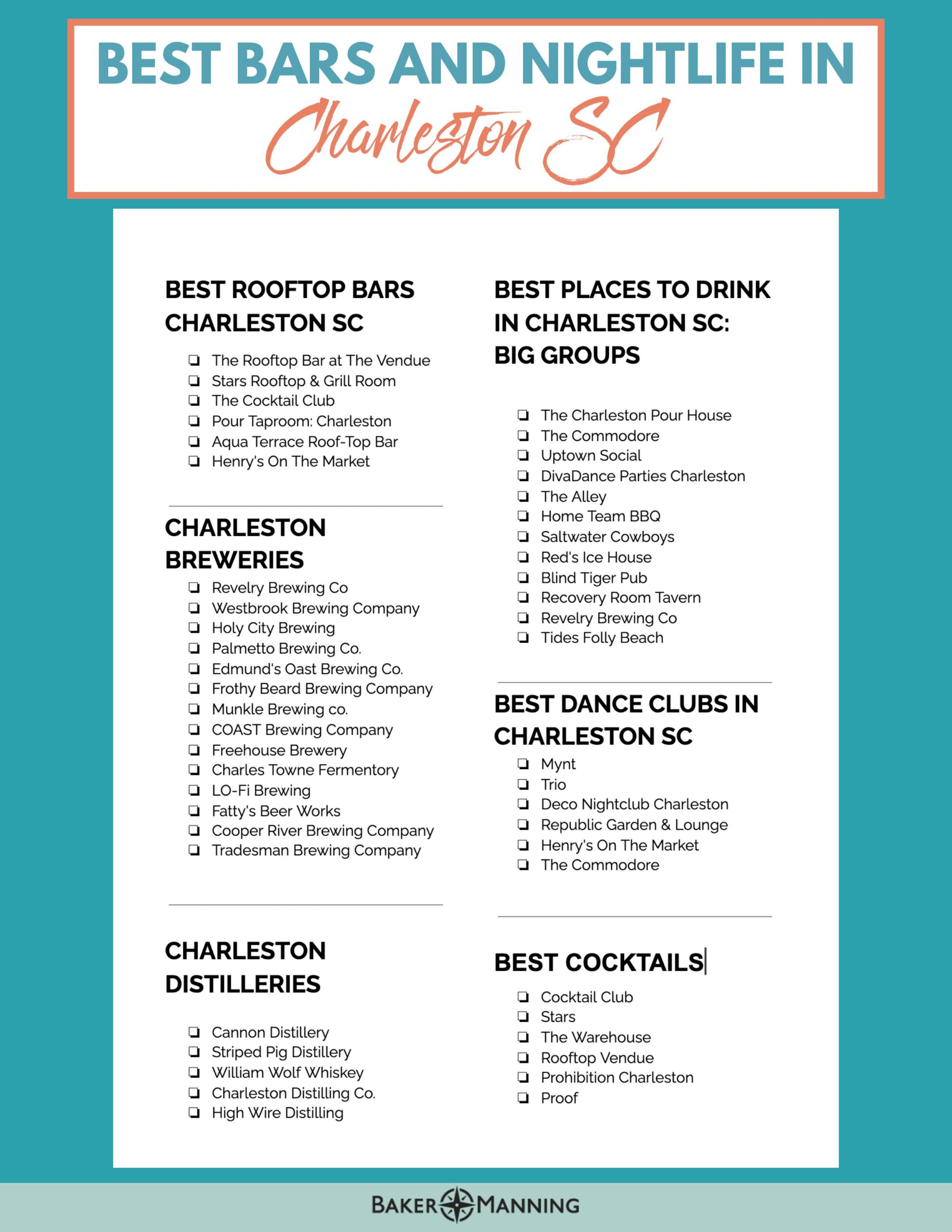 BEST BARS IN CHARLESTON IN 2021
Click the icon on the top left corner to explore this interactive Google Map.  (To the left of the header "Best Bars In Charleston")
After you click the icon, the toolbar will slide out & you can explore, locate, and view the details for all of the best bars in Charleston + Charleston SC Nightlife that are listed throughout this post.  You can select specific Charleston SC bars, clubs, and lounges to view more info about each one including their Google Business Listing pages, locations, reviews, business hours, etc.
WHERE TO STAY IN CHARLESTON IN 2021
MORE THINGS TO DO IN CHARLESTON SC 2023
Below is a list of other activities and fun things to do in charleston SC.  Each local business listed below offers great quality experiences and services here in Charleston SC. Click on the listing below to learn more or book now!