So... one of your best friends is #engagedAF, and you and the rest of the bride-squad are planning a Charleston SC Bachelorette party getaway.  Good choice!  Charleston is one of the top bachelorette party destinations in the US, and you're about to find out why!
This is an extensive guide for your 2021 Charleston Bachelorette Party.  By reading this guide you'll eliminate the guesswork, and learn everything you could possibly need to know in order to throw the most epic bash for the bride-to-be's last fling before the ring! ...Let's get this party started!
---
11 UNFORGETTABLE THINGS TO DO FOR YOUR BACHELORETTE PARTY IN CHARLESTON
What's the vibe of your tribe!?  Whether you baches are active, low-key, budget, boujee, boozy, or #bachshitcrazy, Charleston SC can generously accommodate you and your crew.    Below I've put together a list of 11 unforgettable things to do for your Bachelorette Party in Charleston.
---
 #1 BOOK A DIVADANCE PARTY AND TURN YOUR CREW INTO A #SQUAD WITH HIP-HOP AND BURLESQUE INSPIRED DANCE ROUTINES!

# 1: GET IN *FORMATION* AND SLAY LIKE BEYONCE W/A DIVADANCE PARTY!
DivaDance is a sexy, sweaty, stress-free dance experience, inspired by hip-hop & pop music-  from Beyonce, Britney, Bieber, and more crowd-pleasing options.
We'll teach you easy-to-learn choreography for all levels, no professional dance experience necessary!
Swag. Strut. Slay. Come with your squad and be prepared to let your hair down for an hour of pure fun!
You and your squad will feel like back up dancers in a music video by the time you leave.

Upgrade your party and add on champagne, cupcakes, feather boas, videography, hair/makeup, and squad gear.
OK ladies, this is my #1 choice for bachelorette party ideas in Charleston because DivaDance is MY JAM!  I launched DivaDance Parties Charleston in December 2018 and it's SO FUN... Trust me, DivaDance is not "basic"- this is LEGIT!  >>Click Here<< to this article to learn why DivaDance Parties are the best new experience in Charleston.  Follow us on Instagram- @DivaDancePartiesCHS
Forreal though- if your squad decides to throw a DivaDance Party in Charleston your host/instructor will be ME-Baker Manning! (Or Chelsea!) We're stoked to party with all y'all this year! So call me...maybe?
#2 TOUR AND EXPLORE DOWNTOWN CHARLESTON
Even if you decide to stay at one of the beaches for your Charleston SC bachelorette party, at some point you need to check out downtown Charleston!  Everything in the historic district is within walking distance, so depending on your #squadgoals - your bride tribe can pick a few interesting spots and roll, stroll, post, toast, do some sightseeing or just stick to day drinking...
Mex 1 is one of the best Mexican restaurants in Charleston SC, & a great place to eat & drink any day of the week- but on Sundays, they serve the best "Mexi-Cali" Brunch in town...hands down!  Their laid-back "come as you are" atmosphere is perfect for bachelorettes in need of #SundayVibes after a long weekend!
---
Mex 1  Cantina offers some of the best Tex Mex food around, including fresh fish tacos, tasty rice bowls, & of course fresh infused margaritas- all in a laid-back surf cantina.
This is the perfect Baja-inspired beach bar for any group, whether you're coming in for dinner and drinks with friends, dancing it up to local live music, or spotting local celebrities on the second-floor deck.
On Sundays, drop in for one of the best Mexi-Cali brunches in town serving up breakfast tacos, different huevos rancheros, and creative cocktails like their signature Hydrator, a blend of Tito's Vodka, coconut water, and passion fruit.
Mex 1 Coastal Cantina has three locations in Charleston including Sullivan's Island SC, which is one of the top beach destinations in the U.S. After you brunch it up, you can mozy on down to the beach to max' and relax.  The other two locations are in West Ashley, and North Charleston- so there's bound to be one near you and your crew.
#4 SHOP, DRINK CHAMPAGNE, AND GET AWESOME DISCOUNTS W/ SIP N' SHOP CHARLESTON! 
Sip n' Shop Charleston is the perfect tour for girlfriends and bachelorettes who love to shop, drink wine, and get awesome discounts!
---
  You'll wind your way through a 2 hour guided walking tour of Charleston's famed shopping district, starting at The Watch's trendy rooftop, overlooking a beautiful view of Charleston.
At The Watch, your girls will enjoy a champagne cocktail along with their famous truffle fries!
Then you'll cruise King Street together on a shopping adventure visiting local boutiques.
You'll get complimentary wine throughout the tour, a Meade tasting at Savannah Bee Co., and exclusive discounts of 10-20% at each boutique! 
The discounts alone pay for this tour, which is just $45 per ticket! ALL DRINKS INCLUDED IN THE PRICE OF THE TICKET 🙂
NEED HELP PLANNING YOUR TRIP!?
Fill out this quick form and I'll respond w/my top local recommendations curated just for you!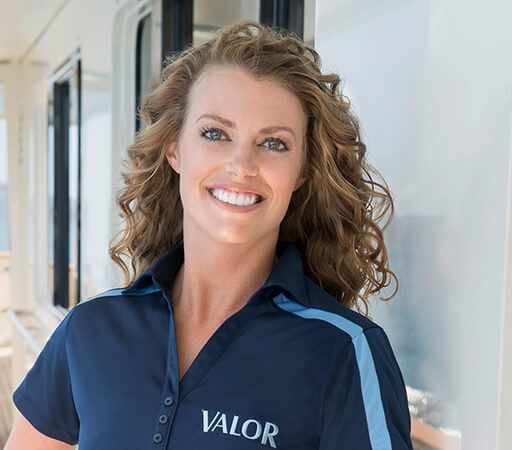 My name's Baker Manning,  I'm a Charleston local, I love to travel, and I've been working in tourism/hospitality for 15+ years.  If you want to see me in action, watch me on  Bravo TV's reality show Below Deck S5.  When it comes to traveling, adventure, and partying- I know how to have a good time, especially in my own town! 
I created this guide because I want y'all to have the most epic Charleston SC Bachelorette Party EVER!  This extensive Charleston bachelorette party guide is loaded with tips, tricks, top picks, go-to's, reviews, and answers to your FAQ's about how to get down in Chucktown (AKA Charleston, SC.)  
DOWNLOAD OUR FREE  PRINTABLE CHARLESTON BACHELORETTE PARTY BUNDLE!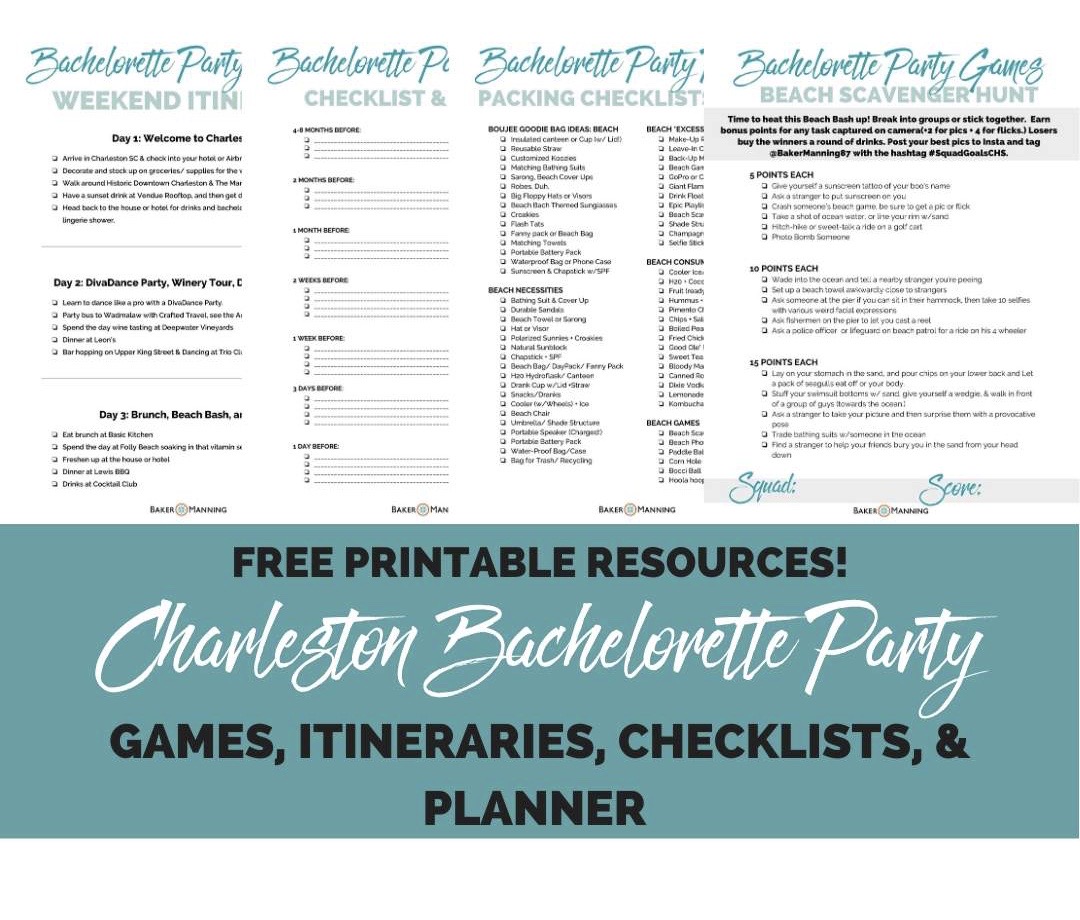 BOOK A CUSTOMIZED DRINKING OR ADVENTURE TOUR W/ CRAFTED TRAVEL
Crafted Travel is one of the top-rated companies in Charleston that provide various tours and experiences that are perfect for your bachelor/ bachelorette party, or weekend getaway in Charleston.  Be sure to check out the Firefly Vodka Distillery & Winery Tour, as well as the Charleston Brewery Tour.  They also have a fleet of brand new party buses that are a great way to upgrade your experience and cruise around Charleston in luxury and style!
You can book directly from their website at www.craftedcharlestontours.com or give us a call at 843-804-9933.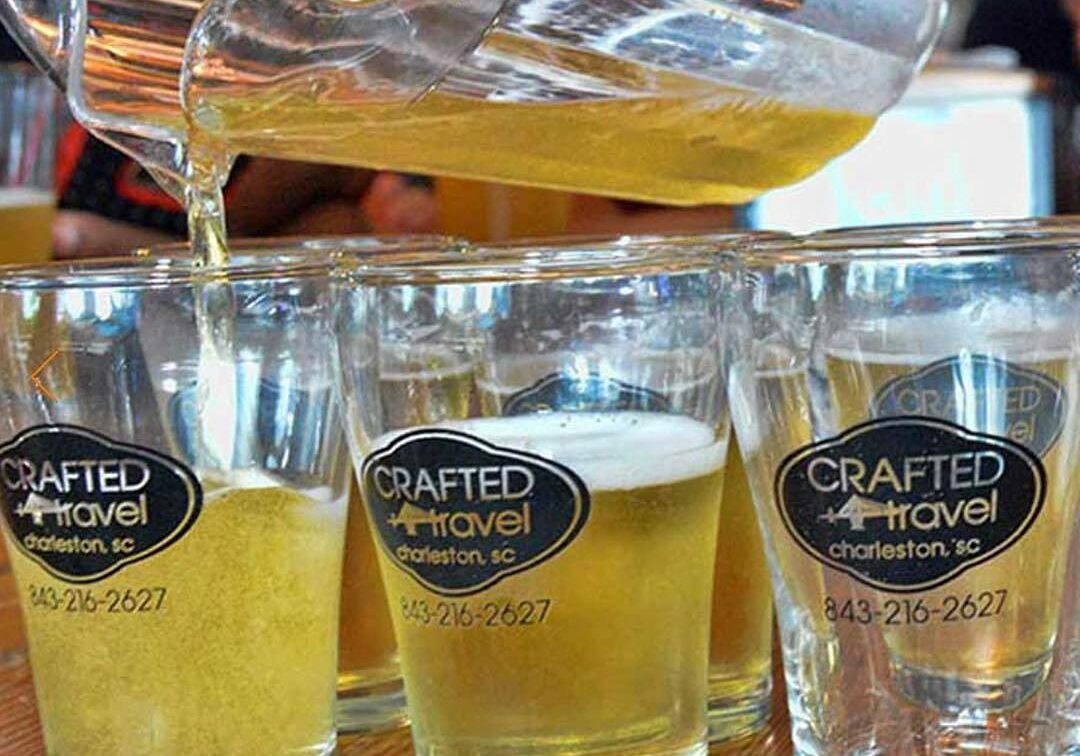 CHARLESTON BREWERIES & PUB TOURS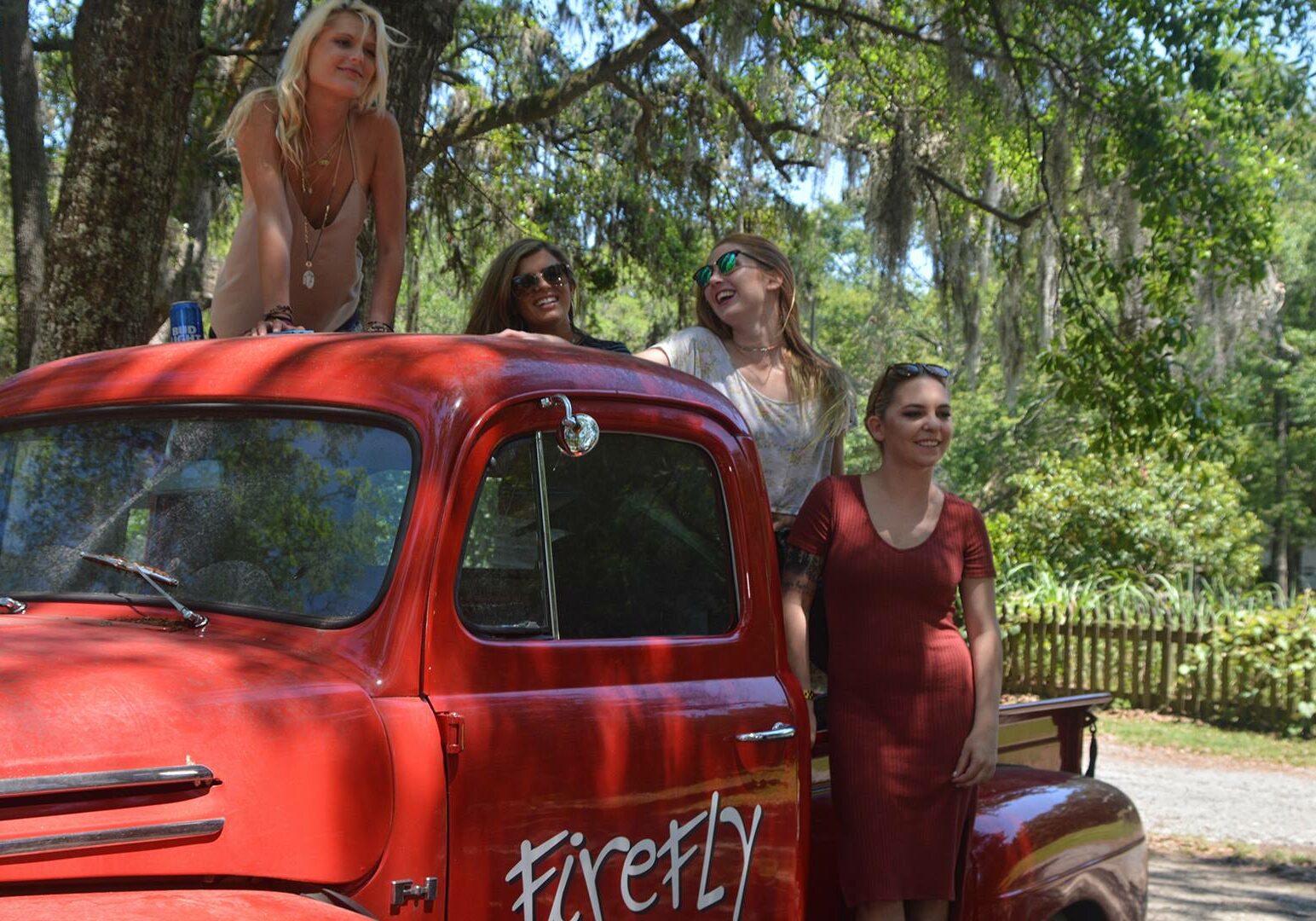 FIREFLY VODKA DISTILLERY & WINERY TOURS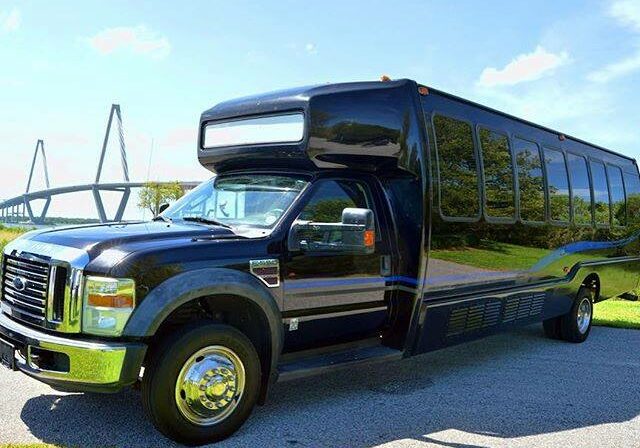 CHARLESTON PARTY BUS PACKAGES & UPGRADES
31 UNCONVENTIONAL THINGS TO DO IN CHARLESTON SC THAT AREN'T LAME...
These videos are a great resource for anyone looking for fun things to do in Charleston SC, especially if you're planning a Charleston Bachelorette or Bachelor Party, or group looking to party hard, and do fun, exhilarating shit that's not lame.
#4 GET WET, SALTY & SANDY AT THE BEACH OR THE INTRACOASTAL WATERWAYS.
Kicking it on the Beach with a group of friends is one of the best ways to spend the day in Charleston, and not to mention it's the best hangover care!  The Top 3 Charleston SC beaches for a bachelorette weekend getaway are Folly Beach, Sullivans Island, or Isle of Palms.   Each beach has it's own unique vibe, so you can find the perfect hot spot for your bride squad to post up. My personal favorite and top choice is Folly Beach so I'll elaborate.
#NEWNEW 2022 CHARLESTON BACHELORETTE PARTY GUIDEBOOK!
HOW TO PLAN A BACHELORETTE PARTY
the customary code of polite or acceptable
behavior
in society among members of a particular
#bridetribe
required by good breeding, higher alcohol tolerance,
or to be observed in social life- without offending others
in the vicinity, or being considered "ratchet."  
---
Explore my (Free!) Charleston Bachelorette Party Bundle Below!
Hover your mouse/finger over the first page, then-

Click the arrow to "swipe right" and view the next page
2021 FALL CHARLESTON BACHELORETTE PLANNER by bakermanning87@gmail.com
---
WHERE TO STAY EAT & DRINK IN CHARLESTON FOR WEDDING OR BACHELORETTE PARTIES
BOOK YOUR DIVADANCE PARTY NOW