Looking for the perfect Charleston SC Airbnb? From beaches to downtown, explore our ultimate guide for the best options and tips for your stay.
Welcome to Charleston SC, the historic and picturesque city that's a popular tourist destination. If you're planning on visiting, then finding the perfect accommodation is key.
While hotels are always an option, have you considered staying in an Airbnb? In this ultimate guide, we'll explore everything from where to stay in Charleston SC to tips for finding the perfect Airbnb rental. Let's get started!
Benefits of Airbnb's over Hotels in Charleston SC
Traveling to Charleston, SC? Consider staying in an Airbnb instead of a hotel. You'll enjoy lower costs and more space with plenty of amenities. Plus, you can experience the city like a local with unique accommodations in neighborhoods throughout the area.
Hotels may be convenient, but they often come at a premium price. With an Airbnb, you can save money on lodging and use those extra funds to explore all that Charleston has to offer. And with features like full kitchens, laundry facilities, and outdoor spaces for relaxing or entertaining guests - there's no need for costly extras or dining out every night!
Lower Costs
When it comes to finding affordable Airbnb options in Charleston SC, there are a few tips and tricks you can use. First, consider staying outside of the downtown area as prices tend to be higher closer to tourist hotspots. Additionally, booking your stay during the off-season or on weekdays can result in lower rates.
Another way to save money is by negotiating prices with Airbnb hosts.

Don't be afraid to reach out and ask if they offer any discounts for longer stays or if they would consider lowering their rate slightly.

Finally, saving money on food and activities while staying at an Airbnb is easy when you take advantage of local markets and grocery stores instead of eating out every meal.
Plus, many rentals come equipped with amenities like a kitchen that allow you to cook meals yourself rather than having to rely on restaurants all the time.
And don't forget about free activities like hiking trails or visiting public parks!
---
More Space and Amenities
When it comes to amenities, Airbnb options in Charleston SC have you covered. You can expect everything from Wi-Fi and cable TV to air conditioning and heating. But the types of amenities available go way beyond that! Think private pools, outdoor grills, full kitchens with appliances, laundry facilities and even pet-friendly spaces.
Choosing the right size for your group is crucial too.

With smaller groups or solo travelers, a studio or one-bedroom Airbnb might be perfect.

For larger groups or families traveling together though, two- or three-bedroom apartments are more practical – especially if you're looking for communal living areas where everyone can hang out together.

Having access to a fully equipped kitchen during your stay means less money spent eating out at restaurants every night – which is why this feature tops our list of benefits!
Other home-like features like multiple bathrooms (think: no waiting in line), separate bedrooms (for privacy) and ample closet space (so you don't have to live out of your suitcase) just make an Airbnb experience all the more comfortable and enjoyable.
---
Authentic Local Experience
When it comes to truly experiencing a destination like Charleston, there's no better way than staying in an Airbnb. Here's why:
You'll get a more authentic experience than at a hotel, with local hosts who can give you insider tips and recommendations.
Choosing the right area is key to really feeling like a local. Look for neighborhoods that align with your interests whether that's history, nightlife or foodie hotspots.
Don't forget to take advantage of your host's expertise! They can point you towards unique experiences, from hidden gem restaurants to off-the-beaten-path events.
By opting for an Airbnb instead of a hotel during your Charleston visit, you're giving yourself the chance to see the city through fresh eyes and discover its lesser-known charms.
---
Where to Stay in Charleston SC
Charleston SC has a plethora of charming Airbnbs to choose from, and it can be overwhelming to pick the perfect one for your stay. If you're looking for a beach retreat, consider staying in an apartment near Charleston Harbor. Whether you want to be close to the downtown action or prefer a quieter location, there is an Airbnb option that will fit your needs.
For those who want to experience all the excitement of Downtown Charleston, look no further than the numerous apartments available in this area. West Ashley also offers great options for tourists who would like easy access to local attractions without being right in the city center. Meanwhile, Mount Pleasant provides a more laid-back atmosphere with beautiful views of nearby beaches and waterways. With so many fantastic accommodations at your fingertips on Airbnb, choosing where to stay during your trip has never been easier!
Downtown Charleston
If you're looking for a prime location with easy accessibility to downtown Charleston's vibrant attractions, look no further. Downtown Charleston is home to some of the most charming Airbnbs and apartments in the city, all within walking distance of local shops, restaurants, and galleries. And if you prefer a day at the beach or exploring Charleston Harbor, don't worry - both are just a short drive away.
Staying in Downtown Charleston offers visitors a unique neighborhood experience and easy accessibility to local attractions. One thing visitors love about staying in Downtown Charleston is the unique neighborhood vibes that make each stay feel like an authentic experience.
With plenty of friendly locals around every corner, safety isn't something tourists need to worry about either. Plus, with such a variety of accommodation options available on Airbnb alone - from cozy studio apartments to luxurious townhouses - there really is something for everyone!
---
West Ashley
West Ashley is the perfect neighborhood for those looking to escape the city's hustle and bustle without sacrificing convenience. This charming area boasts a variety of Airbnb apartments that offer affordable pricing for budget-conscious travelers. Plus, its proximity to outdoor recreation areas makes it an ideal spot for nature lovers.
If you're searching for a peaceful retreat, West Ashley won't disappoint. You can find cozy and charming Airbnbs nestled in quiet streets away from the noise of downtown Charleston. And if you're craving some beach time or want to explore Charleston Harbor, these attractions are just a short drive away from your West Ashley home base.
---
Mount Pleasant
Mount Pleasant is an upscale neighborhood that boasts high-end amenities. It's perfect for families looking to enjoy nearby activities, including beautiful beaches and parks. With plenty of shopping and dining options within walking distance, you'll never run out of things to do.
Looking for charming Airbnbs in Mount Pleasant? You're in luck! This area offers a range of unique accommodations that are sure to make your stay unforgettable. And with Charleston Harbor just a short drive away, you can indulge in even more local attractions during your trip.
---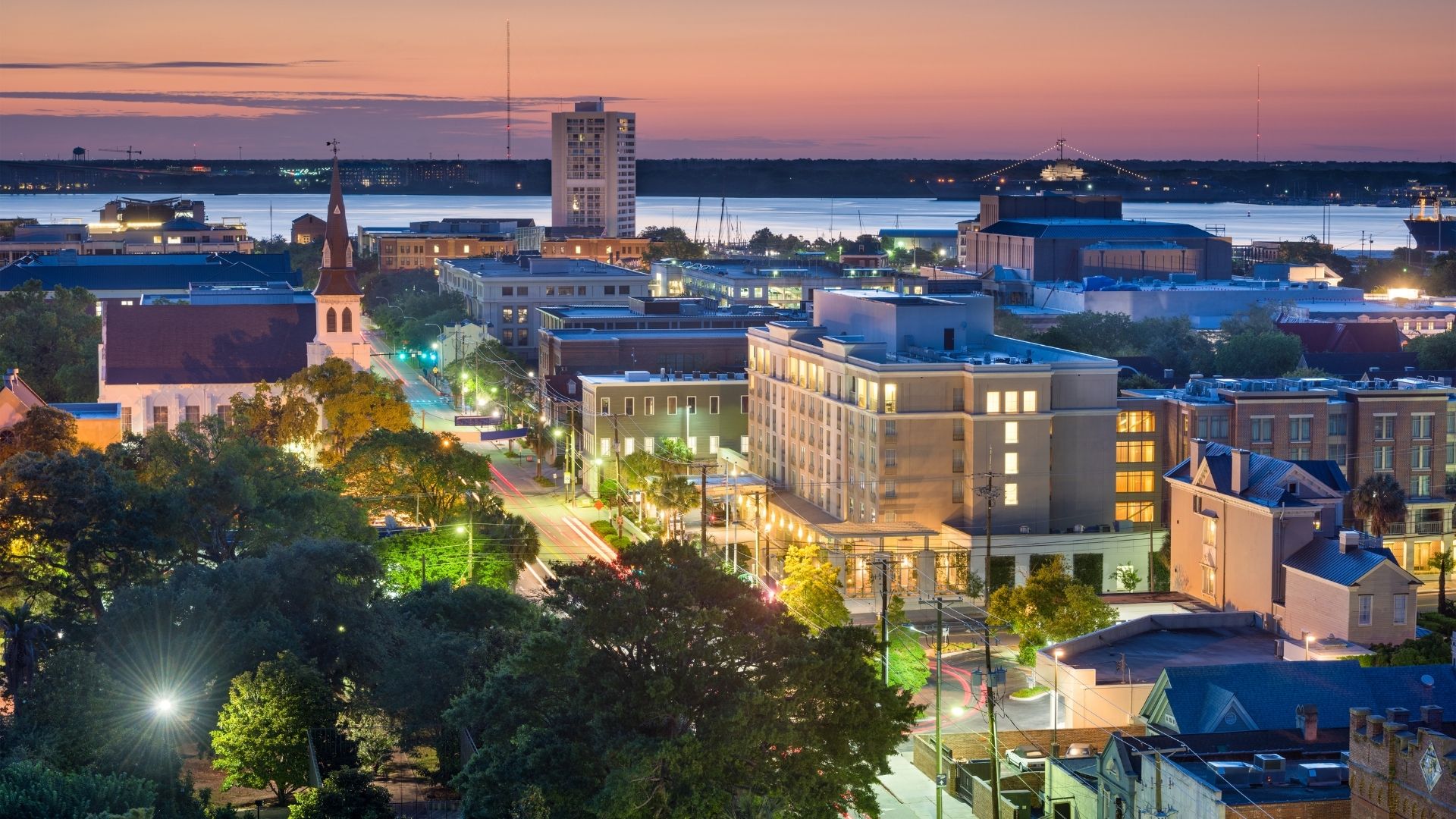 Tips for Finding the Perfect Airbnb in Charleston SC
When looking for the perfect Airbnb in Charleston SC, determining your budget is key. With a range of options available, setting a price limit will help narrow down your search and avoid any unexpected expenses.
Reading reviews carefully is also important to ensure you choose an Airbnb that meets your expectations. Look for comments on cleanliness, communication with the host, and accuracy of the listing description. Don't be afraid to ask questions or reach out to previous guests for more information.
Determine Your Budget
Consider the length of your stay, factor in additional fees such as cleaning and service charges, and decide on a maximum nightly rate when determining your budget for an Airbnb in Charleston SC. Here are some tips to help you make a smart spending decision:
Consider how long you'll be staying:

Longer stays may be cheaper per night than shorter ones.
Factor in extra fees:

Cleaning or service fees can add up quickly, so make sure to account for them.
Decide on a maximum nightly rate:

This will help you narrow down your search and avoid overspending.
By setting a budget beforehand, you'll have more control over your expenses during your trip.
---
Read Reviews Carefully
When searching for the perfect Airbnb in Charleston SC, it's important to read reviews carefully. Look for patterns in reviews and take note of any issues that previous guests mention with cleanliness or safety. Additionally, pay attention to feedback on communication with the host. By doing so, you can make an informed decision about whether this is the right rental for your needs and avoid unpleasant surprises during your stay.
---
Check the Amenities
Before starting your search for the perfect Airbnb in Charleston SC, it's important to make a list of must-have amenities.
Take into consideration unique features such as outdoor spaces or historic charm that may be important to you.

Additionally, confirm if linens, towels, and toiletries are provided so you can pack accordingly.

Having a clear understanding of what amenities are essential for your trip will help narrow down your options and ensure a comfortable stay in Charleston SC.
Don't overlook unique features that could enhance your experience and be sure to check with the host about any questions regarding amenities before booking.
---
Verify the Host's Profile
When searching for an Airbnb in Charleston SC, it's crucial to take the time to verify the host's profile. This will help ensure a safe and enjoyable stay. Here are some key things to look for:
Review their response time to inquiries and messages from previous guests
Check if they have verified identification and payment information
Investigate their cancellation policy
By reviewing these aspects of a host's profile, you can get a better sense of their reliability as well as potential issues that may arise during your stay. Don't skip this step!
---
Location, Location, Location
When it comes to finding the perfect Airbnb in Charleston SC, location is key.
Make sure to research nearby attractions and amenities, such as restaurants and shops, to ensure you're staying in a convenient area.

Consider transportation options as well - if you don't have a car, make sure your rental is located near public transportation or within walking distance of popular spots.

And lastly, take into account noise level based on proximity to busy streets - you want a peaceful retreat after long days exploring the city.
One great location option for an Airbnb in Charleston SC is the Historic District. This area offers easy access to popular attractions like Rainbow Row and The Battery while still maintaining a quieter atmosphere than some other parts of town. Plus, there are plenty of dining options within walking distance so you can experience all that Charleston has to offer without having to travel far from your rental.
---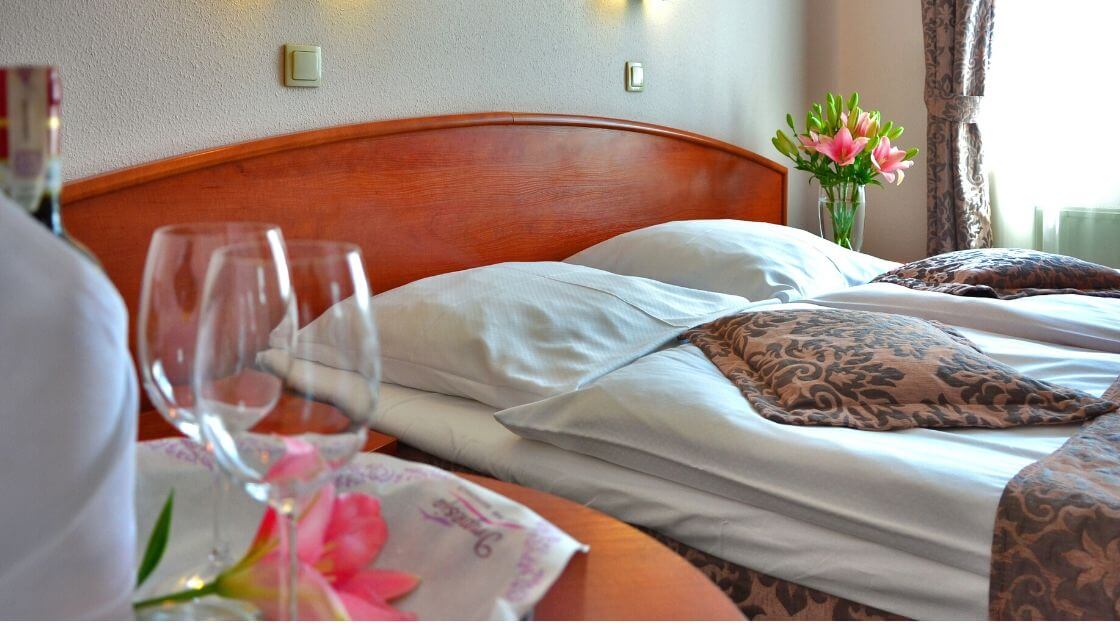 Rules and Regulations for Short-Term Rentals in Charleston SC
Charleston, SC has regulations in place for short-term rentals to ensure the safety and well-being of both renters and neighboring residents. It is important to understand the city's Short-Term Rental Ordinance before booking an Airbnb to avoid any issues or penalties.
Airbnb also has responsibilities when it comes to complying with local laws and regulations, including ensuring that their hosts are aware of these rules and providing resources for them to follow. As a tourist visiting Charleston, it is your responsibility as well to adhere to these regulations and be respectful of the community you are staying in.
---
Summary
In summary, when planning a trip to Charleston SC, choosing the perfect Airbnb can make all the difference in your experience. By taking the time to research amenities, verify the host's profile, and consider location, you can ensure a comfortable and enjoyable stay. Plus, Airbnbs often offer unique charm and character that you won't find in a traditional hotel.
---