This post is all about bachelorette party etiquette for any of you who need some advice about how to plan a bachelor or bachelorette party. Don't be #thatbach
It's easy to get carried away when planning an epic vacay, especially a bachelorette party where some level of debauchery is bound to go down.  But keep in mind not everyone in the crew may be as "loose" as you...
You should always practice proper "bachelor-etiquette"  AKA Bachelorette Party Etiquette throughout the planning process to ensure that everyone has a good time and nobody feels uncomfortable.  Oh yeah- and try to respect us locals too... 
DOWNLOAD OUR FREE  PRINTABLE CHARLESTON BACHELORETTE PARTY BUNDLE!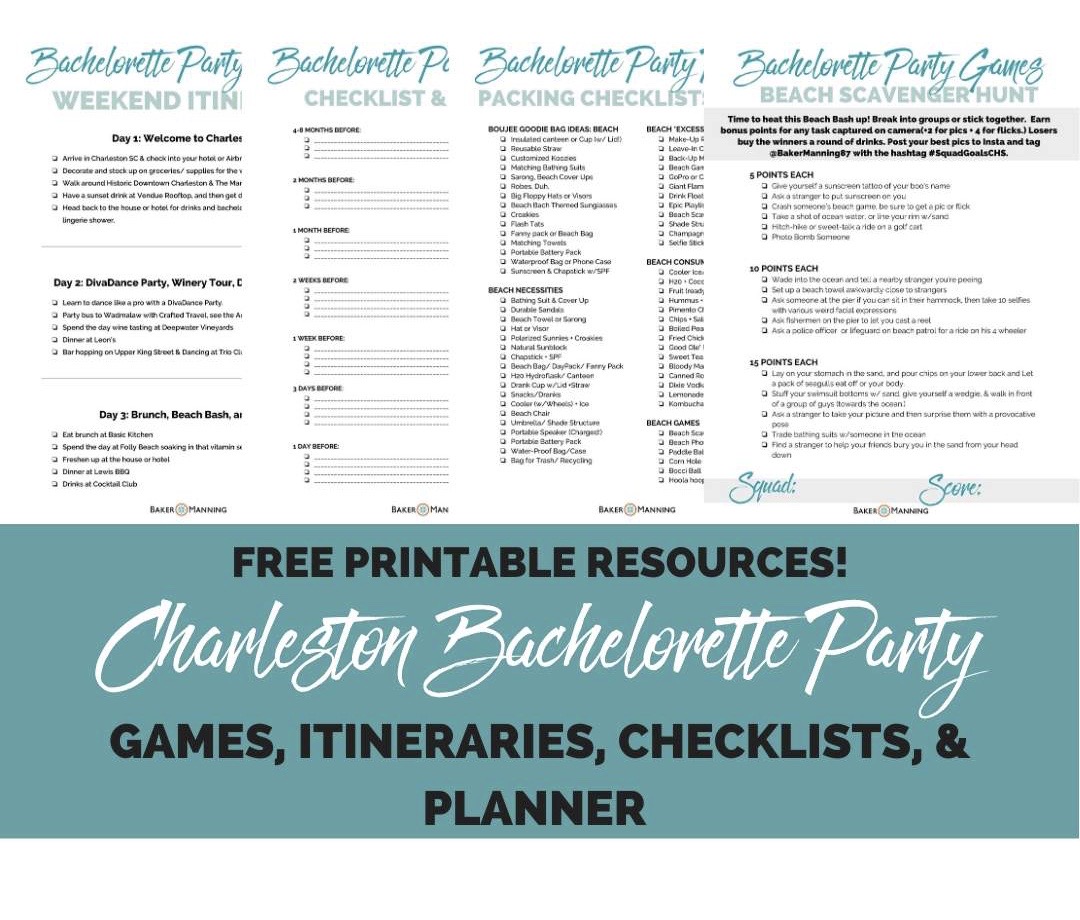 the customary code of polite or acceptable
behavior
in society among members of a particular
#bridetribe
required by good breeding, higher alcohol tolerance,
or to be observed in social life- without offending others
in the vicinity. 
---
BACHELORETTE PARTY ETIQUETTE 101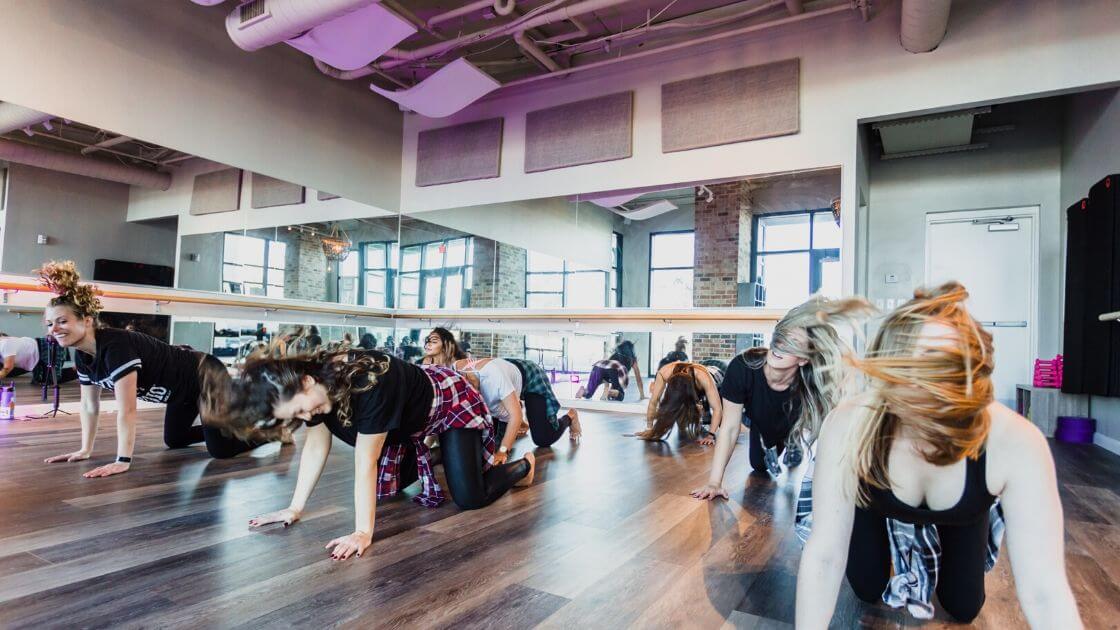 BACHELORETTE PARTY PEP TALK:
Epic Bach Parties don't just happen, it's going to take some planning and preparation to pull off a flawless weekend getaway for a big group of baches, but that's OK. Beyonce wasn't built in a day, and you've got me here to help you along the way! (oh snap that rhymed!)
---
BACHELORETTE PARTY ETIQUETTE
Don't Be a #BasicBach-

Plan a weekend that will be special & memorable for the bride-to-be!

Maximize Your Time- Make It Count!

Plan fun activities but not too much that everyone is exhausted, be flexible.

Appreciate & Celebrate this occasion-

These rare moments as grown-ups when we can leave the adulting frame of mind behind

Figure out your budget and STICK TO IT!

Don't be late!

Make sure your group sticks to your schedule and is ON TIME for your activities, one late group will mess up the entire schedule for the business you booked with.

Always have a backup plan!

In case something falls through due to weather or other issues.

Don't leave penis confetti everywhere!

And try not to leave make-up stains all over the bath towels at your hotel or Airbnb!

If dining out in big groups-

prepay for meals or inform the server ahead of separate checks.

Keep "woo's" to a minimum... J/K! 🙂
---
CHARLESTON BACHELORETTE PARTY PLANNING 101
Let's get started by answering a few questions that will be crucial factors when it comes to planning your Charleston, SC Bachelorette Party.  I recommend creating a private Facebook group and inviting all of the members of the #BrideSquad to join so you can all brainstorm and coordinate together.  
When are you coming to Charleston?
The best time of year to come to Charleston is either the Spring, (April-Juneish) or the Fall (September-Novemberish)  
Summer in Charleston is unbearably hawt'... The daily 90-100+ degrees temperature is humid, muggy, and buggy, and it will stay that way alllllll day.  

Picture yourself strutting down upper King Street, not glistening-

dripping

in sweat, sunglasses fogged up, with frizzy hair matted to the back of your neck.  

Not to mention all of the

other

tourists who flock to Charleston in the peak summer months, taking up all of the limited space in every restaurant and bar in the Charleston area.  

Spring and Fall are beautiful, less crowded, and the water is a "swimmable" temperature from April - October, so you can still beach it and have some fun in the sun!
What is everyone's Budget?
Obviously, this is a huge factor to take into consideration.  Whether you're ballin', or ballin' on a budget- Charleston has plenty of low-cost options to accommodate you and your crew!
What are your #squadgoals?
Or more importantly- what are the preferences of the Boss Bride? Remember- this is all about the bride-to-be, so take that into account when planning the activities and the overall level of debauchery that will be appropriate for this particular bride's final fiesta.
Is she more of a boujee babe, or a boozy babe?  

Is she trying to max and relax, or get

"bach shit crazy!?"

For a more laid back or low key crew, you're probably better off staying at one of the Charleston, SC beaches- but if you're in it to win it- the best nightlife is downtown.

Fortunately, Charleston is a relatively small town that is easy to get around,  everything is just a quick Uber ride away.
---
CHARLESTON SC BACHELORETTE PARTY PLANNING RESOURCES
---
You may be feeling a bit overwhelmed with all of the planning and coordinating that goes into creating an unforgettable vacay getaway for such a big group.  If that's the case- we've got you covered.  Below are a few local businesses that can plan every last detail of your trip for you!  Just simply click the links below, submit your contact info, and they will curate the perfect bachelorette bash for your squad!
Crafted Travel Charleston

Let them handle every aspect of your trip- from transportation to tours and experiences.

ME! Obviously... Drop me a line at info@BakerManning.com 🙂
Pop The Bubbly Events

Pop the Bubbly designs and organizes bachelor and bachelorette weekends in Charleston, South Carolina and other popular cities across the country. Their bach-party packages appeal to a variety of individuals, so there is no shortage of options to create the perfect celebration for the bride- or groom-to-be!

Kay and Co Weekends

From putting together itineraries for your girls weekend to delivering mimosas on the morning of your wedding, to decorating your Airbnb for your bachelorette party, they're here to make this celebration your best ever, no matter the occasion.

Charleston Affair

Over the past three years, Charleston Affair has produced countless events including bachelorette parties, bachelor parties, beach parties, formals and semi-formals, graduation parties and more. Each event gives us the opportunity to develop professional relationships with contacts throughout the city. Nurturing these relationships allows us to offer you cost-effective options and access to some of the most exclusive services in Charleston. A specific itinerary is created based on your specific needs and budget.
---
BOOK YOUR DIVADANCE PARTY NOW