Looking for some inspiration for a Bachelorette Scavenger Hunt at the beach!?  This scavenger hunt was crafted specifically for Folly Beach SC, and it's a perfect activity for beach-themed bachelorette party games.
Whether your squad us #boujee, boozy, bashful- or y'all are #bachsh*t crazy- this bachelorette scavenger hunt will keep you busy and entertained while experiencing the best things to do in Folly Beach SC.
Folly Beach is one of the top beaches near Charleston SC,  and it's one of the top beach bachelorette party destinations in the US.  This is part of my free printable bachelorette party games bundle.  Get yours now!
---
BACHELORETTE SCAVENGER HUNT FOR FOLLY BEACH SC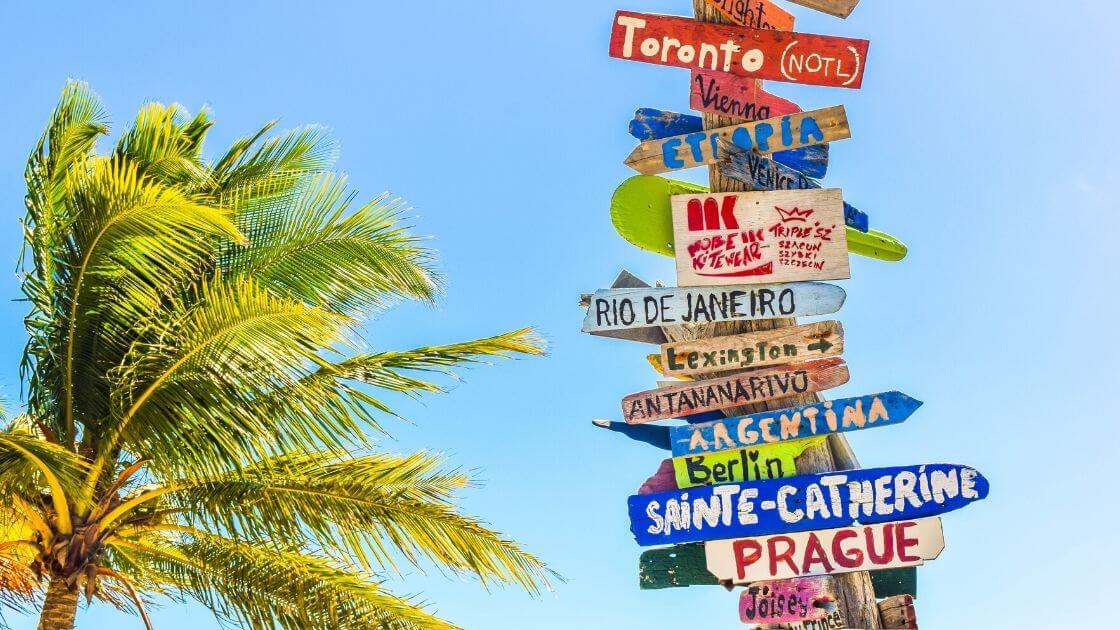 DOWNLOAD OUR FREE  PRINTABLE CHARLESTON BACHELORETTE PARTY BUNDLE!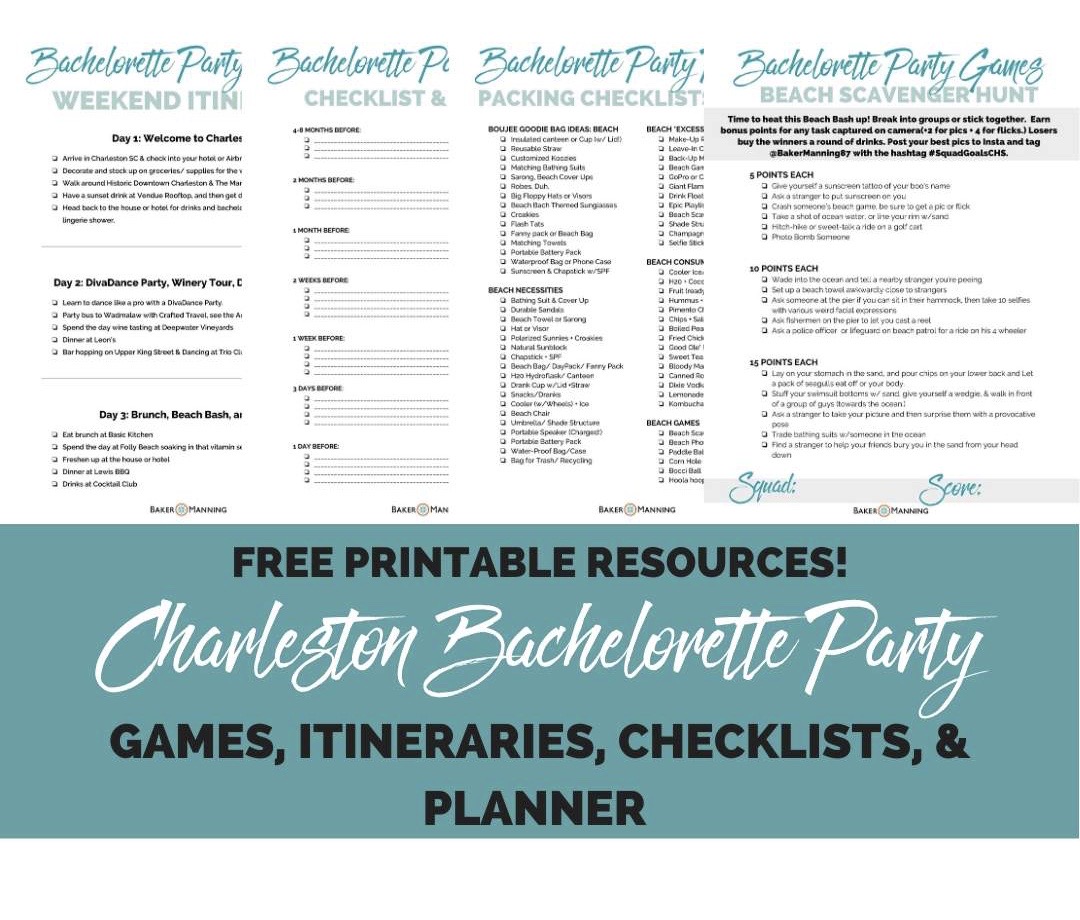 BACHELORETTE PARTY PHOTO CHALLENGE: DOWNTOWN CHARLESTON SC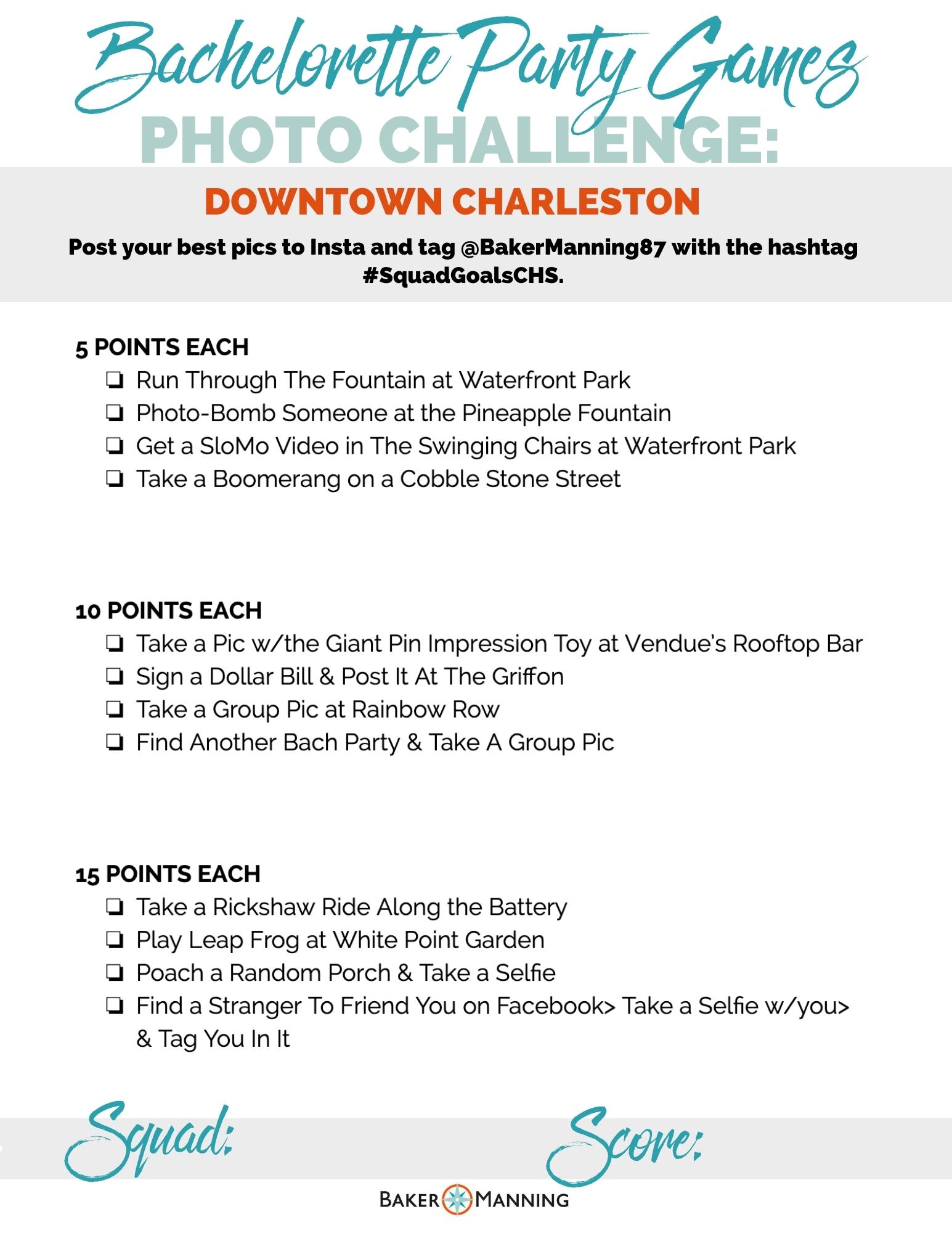 BACHELORETTE PARTY SCAVENGER HUNT: FOLLY BEACH SC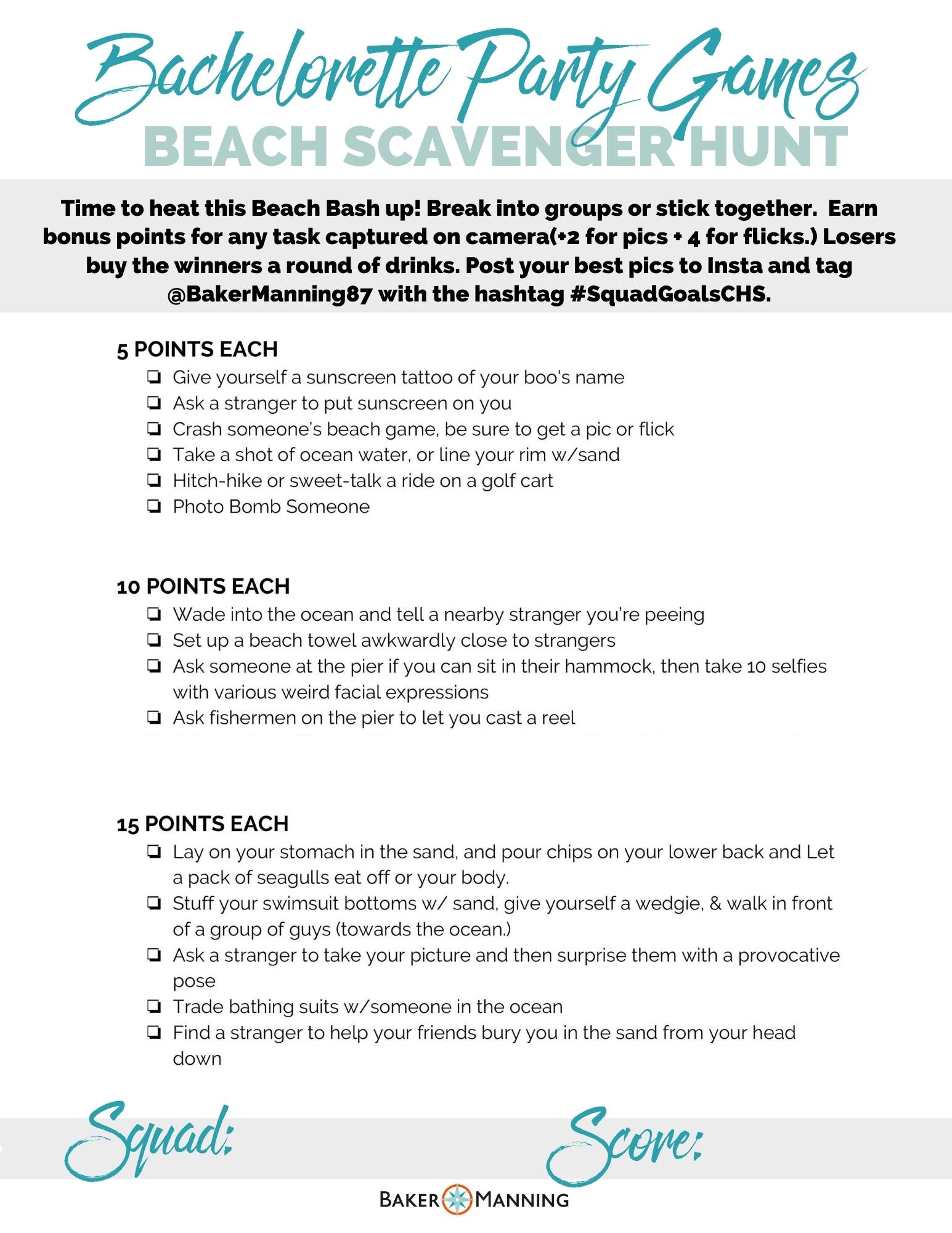 FOLLY BEACH SC BACHELORETTE SCAVENGER HUNT
Time to heat this Beach Bachelorette Bash up! Break into groups or stick together. Earn bonus points for any task captured on camera(+2 for pics + 4 for flicks.) Losers buy the winners a round of drinks. Post your best pics to Insta and tag @BakerManning87 with the hashtag #SquadGoalsCHS.
5 POINTS EACH
Give yourself a sunscreen tattoo of your boo's name

Ask a stranger to put sunscreen on you

Crash someone's beach game, be sure to get a pic or flick

Take a shot of ocean water, or line your rim w/sand

Hitch-hike or sweet-talk a ride on a golf cart

Photo Bomb Someone
10 POINTS EACH
Wade into the ocean and tell a nearby stranger you're peeing

Set up a beach towel awkwardly close to strangers

Ask someone at the pier if you can sit in their hammock, then take 10 selfies with various weird facial expressions

Ask fishermen on the pier to let you cast a reel

15 POINTS EACH

Lay on your stomach in the sand, and pour chips on your lower back, and Let a pack of seagulls eat off or your body.

Stuff your swimsuit bottoms w/ sand, give yourself a wedgie, & walk in front of a group of guys (towards the ocean.)

Ask a stranger to take your picture and then surprise them with a provocative pose

Trade bathing suits w/someone in the ocean

Find a stranger to help your friends bury you in the sand from your head down
BACHELORETTE PARTY CHECKLISTS: WHAT TO PACK FOR A DAY AT THE BEACH
Bringing the right gear to the beach is crucial, and can make or break your beach bachelorette party.  Be sure to check out my Downtown Charleston SC Scavenger Hunt post as well!
The checklist below is part of my Bachelorette Party Bundle, and you can download it for free by clicking here: