This post is a great resource for anyone planning a Charleston Bachelorette Party or Bachelor Party, and you don't want to have to plan every single aspect of your bachelorette party weekend itinerary.  The exclusive group packages in this post are some of the top options for big groups, active baches, #boujee babes, boozy babes, and even any of you bachelors who like the great outdoors, adventure, partying, and getting pampered, in style. 
This website is an extensive guide for your 2021 Charleston, SC bachelorette party.  By reading this guide you'll eliminate the guesswork, and learn everything you could possibly need to know in order to throw the most epic bash for the bride-to-be's last fling before the ring! ...Let's get this party started!
Charleston Bachelorette Party Packages
DivaDance Parties Charleston
Charleston Brewery Tours & Winery Tours
Charleston Bachelorette Scavenger Hunt & Photo Challenge
Charleston SC Beach Party Package
Boat Rides in Charleston SC
Kayaking and Sup Excursions
Downtown Biking Tour
Tiki Tours of Charleston
Charleston Black Cab Party Rentals
Bachelorette Ladies Night for the Books
Bachelorette Primp and Pamper Package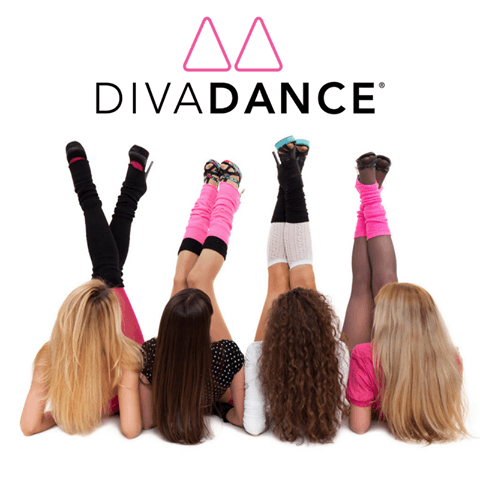 TOP PACKAGES & EXPERIENCES FOR CHARLESTON BACHELORETTE & BACHELOR PARTIES
 A DivaDance Party is a great idea for bachelorette parties, birthdays, sororities, team-building, or a girls night out in Charleston! We turn groups of best friends into dance teams with your favorite pop & hip-hop songs. We'll teach you easy-to-learn choreography for all levels, no professional dance experience necessary! 
Swag. Strut. Slay. Come with your crew and be prepared to let your hair down for an unforgettable experience, and an hour of pure fun. Book your party now or learn more at https://divadancecompany.com/charleston-sc/
Party Planner: DivaDance Party Planner
Video: https://youtu.be/96BVuvTu_Ic
Social Handles: @DivaDancePartiesCHS
3 VIP PACKAGES FOR BOUJEE BABES
Welcome to Charleston Black Cab, Charleston's award-winning, locally owned limousine service. We pride ourselves on living in the #1 U.S. city as recognized by Condé Nast and Travel and Leisure. We embody the tradition of Southern hospitality by offering unparalleled limo service to every one of our discerning guests to create an unforgettable experience. That is why only professional chauffeurs and knowledgeable concierges who are specially trained in the art of Southern hospitality make the cut. Our fleet of expertly maintained limos can accommodate from 1 – 200 guests. We are the only Charleston limo service to offer a Guaranteed On-Time with a Best Price Promise. We will be on-time and beat any price for the same service. That is why have been Voted "Best of Charleston" for 8 years in a row. 
What are the best places to celebrate a bachelorette party in Charleston?
Hey there, lovely ladies! Are you planning a bachelorette party in Charleston and looking for some fun activities to make it a memorable one? Well, you are in luck because Charleston has lots of options for a perfect bachelorette party. Here are some of the best places to celebrate the bride-to-be in Charleston:
1. DivaDance Party:
Get ready to bring out your inner diva and dance the night away with your girlfriends at DivaDance Party. This fun and energetic dance class is perfect for a bachelorette party, and you don't need any prior dance experience to participate. The instructors will guide you through the choreography, and you'll be shaking it like a pro in no time. Plus, you get to pick your own dance style, so whether you want to channel your inner Beyonce or Britney Spears, the choice is yours.
2. Beach Day:
Hit the beach and soak up the sun! Folly Beach, Sullivan's Island, or Isle of Palms are all wonderful options. Rent a cabana or beach chairs, pack some drinks and snacks, and enjoy a day of relaxation and fun in the sun.
3. Booze Cruise:
Take a sunset booze cruise on Charleston Harbor. Sip on cocktails, enjoy the stunning views of the city skyline and dance the night away. Check out Charleston Party Boat Rentals or Charleston Sailing Charters for your perfect booze cruise experience.
4. Cooking Class:
Learn to cook some of Charleston's famous cuisine with a cooking class. Take your bride tribe to a culinary adventure and bring back some southern charm to your home kitchens. Check out Charleston Cooks or Zero George Cooking School for some amazing culinary experiences.
5. Wine Tasting:
Chill out and relax with a wine-tasting experience. Visit some of Charleston's best wineries and vineyards like Deep Water Vineyard or Charleston Winery. Sip on some delicious wine, enjoy the scenic views and indulge in some cheese and charcuterie.
6. Spa Day:
Pamper yourselves with a spa day. Book a massage, facial, or mani-pedi at The Spa At Belmond Charleston Place or The Woodhouse Day Spa. Relax, unwind, and get ready to glow!
7. Hit up King Street.
King Street is the heart of Charleston's shopping and dining scene, and it's the perfect spot for a day of retail therapy and people-watching. Explore the nightlife scene. Charleston may be known for its southern charm, but it also has a vibrant nightlife. From rooftop bars to dive bars, there's something for everyone. We recommend starting at The Rooftop at The Vendue for amazing views and delicious cocktails.
There you have it, ladies! Some of the best places to celebrate your bride-to-be in Charleston. Whether you want to have a beach day, a boozy cruise, a cooking class, a wine tasting, a ghost tour, or a DivaDance class, Charleston has got you covered. So, gather your girls, pack your bags, and get ready for a southern charm and wild adventure in Charleston!
I created this guide because I want y'all to have the most epic Charleston, SC bachelorette party ever!  This extensive Charleston bachelorette party guide is loaded with tips, tricks, top picks, go-to's, reviews, and answers to your FAQ's about how to get down in Chucktown (AKA Charleston, SC.)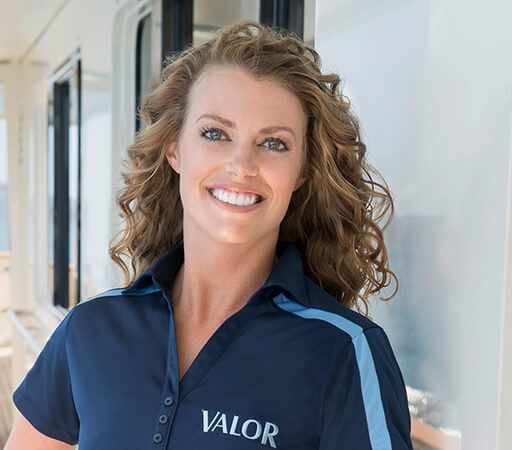 My name is Baker Manning,  I've lived in Charleston on and off for 10 years.  I've always been an avid traveler and I've had a lot of experience working in the tourism and hospitality industry, creating unique and memorable experiences for groups of people all over the world. I was even a cast member on Bravo TV's reality show Below Deck Caribbean Season 5.  Needless to say- I do know a thing or two about how to have a good time- especially in my own town!