The purpose of this website is to give you a detailed and honest overview of what it's really like to work on a yacht. I encourage anyone and everyone to explore the idea of getting paid to live, work, and travel the world on a yacht, but first I want to make sure you're fully aware of what you're getting yourself into.  
Pursuing a job in the yachting industry takes a lot of effort and energy and it requires you to completely uproot your land-based life, and move onto a boat full time.    For the right kind of person, it's totally worth it, but let's face it, yachting is not for everyone!
What is a yacht?

 
Well, for all intents and purposes just consider it a big fancy boat that is usually motor driven, and used for pleasure.  You can also assume that it is very expensive to obtain one, and that the kind of person who is rich enough to own one, is NOT going to be dealing with the day to day operations of maintaining it.  
Who owns these things?!
 Well.. the movers and shakers of the world, or as I Iike to call them - Ballers!  We're talkin' superstar celebrities like Beyoncé and Jay-Z, Tiger Woods, Michael Jordan, oil tycoons, and CEO's. The same  people you see in magazines and on TV influencing people and changing the world.  
Where do you fit into all of this?  
You can get hired to work and live on their floating home away from home.  These things are constantly on the move cruising to countless ports and destinations all over the world, and wherever the yacht goes, you go.  Each one requires multiple workers or crew members to cater to the wealthy guests, and keep their big luxurious toys working properly.
Your job:
Make sure that the yacht owners and their guests have the best time possible...While you get paid to travel to beautiful places, it's not all glamorous.  It's hard work!  If you get down with the "work hard play hard" mentality, you're a good candidate.  If not, don't quit your day job…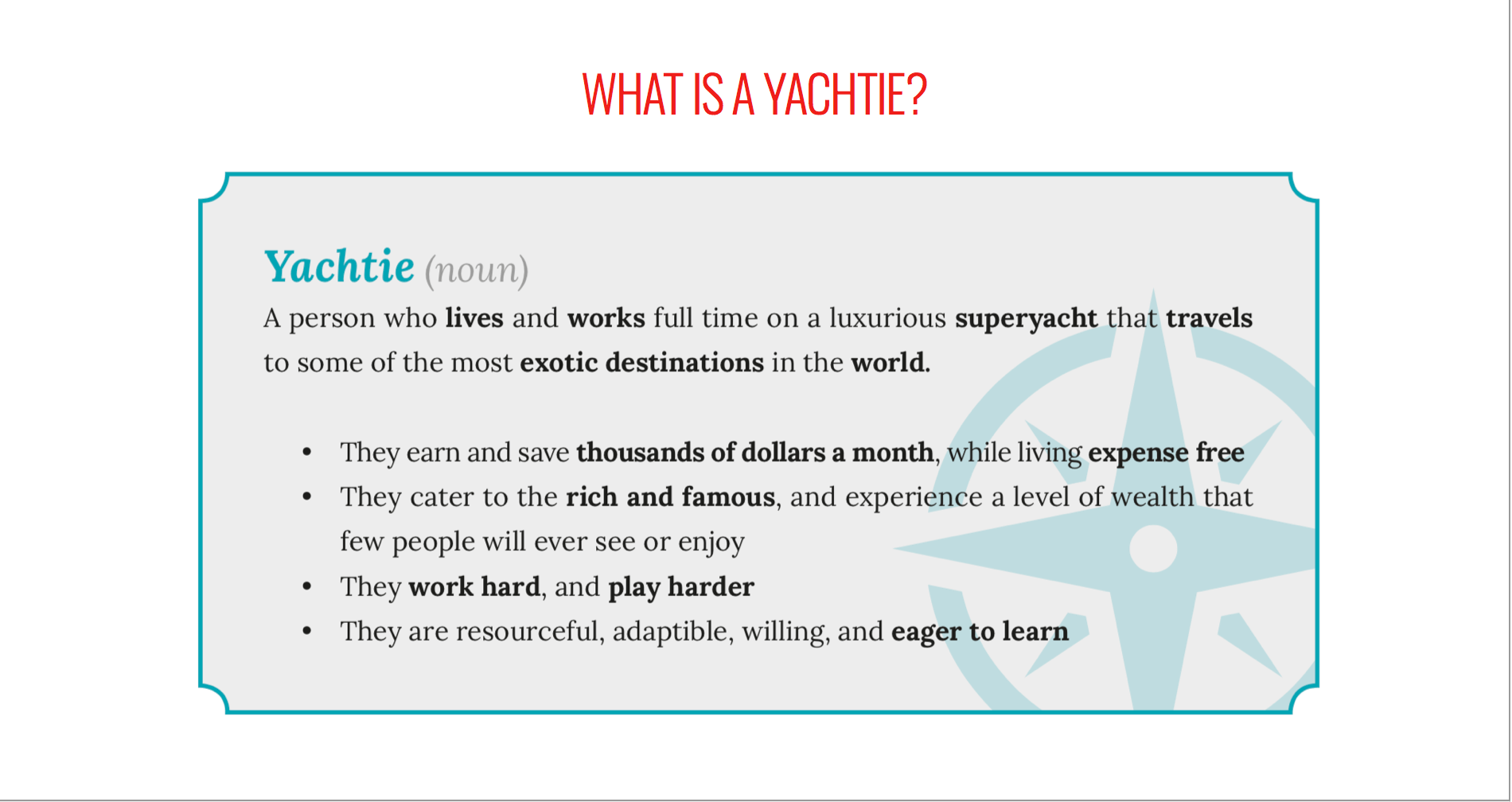 ARE YOU READY TO MAKE IT HAPPEN!?
For those of you who are already 100% inspired and are only interested in what it takes to get hired: Check out my brand new ebook The Yacht Job Handbook: a step by step guide for new crew.
In the next post we will go over what I think are some of the best and worst aspects of working on a yacht.  Depending on your personal preferences and circumstances, you should compare the rewards and the sacrifices and decide if you think working on a yacht is something you want to pursue.