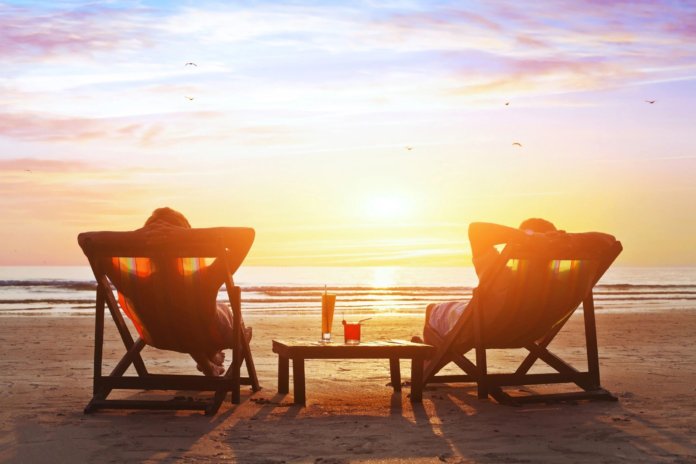 This post is an extensive guide comparing Airbnb Charleston SC (& other vacation rentals,) to typical hotels in Downtown Charleston and the nearby beaches.  I've been renting out my house which is located in Downtown Charleston on Airbnb since 2017. As a Charleston local this topic is something I feel very strongly about. #BuyLocal #BookLocal #SupportLocal allll day!!
If you're looking for the best places to stay in Charleston SC, stick around! Also, check out my other posts:
---
CHARLESTON SC AIRBNB VS HOTELS... WHICH SHOULD YOU BOOK!?
TABLE OF CONTENTS:
There's no doubt that the 2 best options for bachelor & bachelorette weekend getaways in Charleston SC are either the downtown peninsula, or one of the top 3 Charleston beaches which include Folly Beach SC, Sullivans Island, or Isle of Palms.   Below I've included a list of resources and recommendations for the following topics:
---
BEST PLACES TO STAY FOR YOUR CHARLESTON BACHELORETTE PARTY: 2 DECISIONS TO MAKE
Throughout the bachelorette party planning process, there are going to be a lot of decisions to make before you can lock down your Charleston Bachelorette Party Pad, but the two most important ones are:
Should you book your accommodations in downtown Charleston, or at one of the local SC beaches!?
Should you book a hotel room or a vacation rental property on Airbnb or VRBO Charleston?
Once again you will need to consider the #SquadGoals of your Bride, the vibe of your tribe, and of course- your budget in order to make the best choice.
---
MAP OF CHARLESTON SC
---
If you look at a map of the greater Charleston area, the downtown peninsula is smack dab in the middle.  Although it looks spread out, everything within this perimeter is fairly close together and very accessible. You can get to any point in this map from downtown in 30 minutes or less if you avoid peak traffic hours.  So at the end of the day- no matter where you decide to stay, everything else is just a short car ride away!
The Downtown Charleston Peninsula is definitely the focal point of the greater Charleston area. It has the highest density of bars, restaurants, attractions, and of course the best nightlife. If your crew is all about touring and exploring Charleston's top-notch restaurants, shops, and attractions by day, and y'all want to get all dolled up in dresses and stilettos by night, then booking a place in Downtown Charleston SC is your best bet.
Most vacation rentals and hotels in downtown Charleston SC are located within walking distance to either The Charleston Market or Upper King Street. In these areas, you can bounce around at your leisure, in search of swanky bars, craft cocktails, and nightclubs for dancing.
---
#1 QUESTION TO ASK YOUR CREW: FLIP FLOPS OR STILETTOS!?
On the other hand, the Charleston SC beaches offer a completely different experience that you can't find on Upper King St. or in the downtown historic district. >>CLICK HERE<< To read about the 5 Reasons Folly Beach SC is the best destination for a Charleston Bachelorette Bash! While each beach has its own unique characteristics and scenery, all of them offer laid back vibes, good times, and tan lines!
If you and your crew choose stilettoes over flip flops, you can always take a day trip to one of the nearby Charleston SC beaches and get the best of both worlds!
---
I wrote an entire blog post about why I think Folly Beach is the Best Beach For Your Bachelorette Bash >>Click Here>> to read it!
FOLLY BEACH SC QUICK VIDEO TEASER

---
DECISION #2: SHOULD YOU BOOK A HOTEL OR A VACATION RENTAL PROPERTY ON CHARLESTON SC AIRBNB OR VRBO CHARLESTON?
I've been renting out my own vacation rental property downtown on platforms like Charleston SC Airbnb and VRBO Charleston for 2 + years now, and I can name at least 10 close friends of mine who do the same.  My own biased opinion is that you should book a vacation rental property on Airbnb or VRBO!
Support the local residents of Charleston who rely on short-term rentals to provide income for their own personal expenses and their families.  Don't throw your money at the huge hotel chains who have more money than the good lawd' almighty- yet have done everything in their power to prevent us from being able to rent out our own properties short term...  (Sorry for the rant, I'm still salty from the new very strict short term rental regulations that just went into effect which is strongly decreased rental earnings for us small folk…)That being said, here are the pros and cons of both vacation rental properties, and hotels in downtown Charleston SC:
Benefits of Booking Hotels in Downtown Charleston SC:
Closer in proximity to local attractions, walking distance to Upper King Street, the Charleston Market, and the Charleston Historic District.
24 Hour Reception can help you make arrangements and give you recommendations.
Other amenities such as restaurants, bars, swimming pools & room service.
Benefits of Booking Vacation Rentals on Airbnb or VRBO Charleston SC:
More Space and Privacy
Amenities hotels don't have such as a kitchen, living rooms & porches, yards, and parking.
It could potentially be more affordable than a hotel room.
BEST HOTELS IN DOWNTOWN CHARLESTON + THE BEACHES NEARBY
GET$40 OFF YOUR FIRST AIRBNB BOOKING!
CLICK THE BUTTON TO REDEEM COUPON
Are you a local VRBO or Airbnb Host, or are you thinking of becoming one? LET'S CONNECT! 
I've hosted hundreds, (maybe thousands?) of guests for 3+ years, and dozens of local experiences.  Both have been extremely rewarding- and quite lucrative... I'd love to help you get started!