This bachelorette party checklist is the ultimate packing guide for Charleston SC!  If you're planning a weekend getaway with your squad you definitely need to download this list and send it to your friends. Trust me... they'll thank you!
Be sure to check out my other resources and inspiration for Charleston Bachelorette Parties!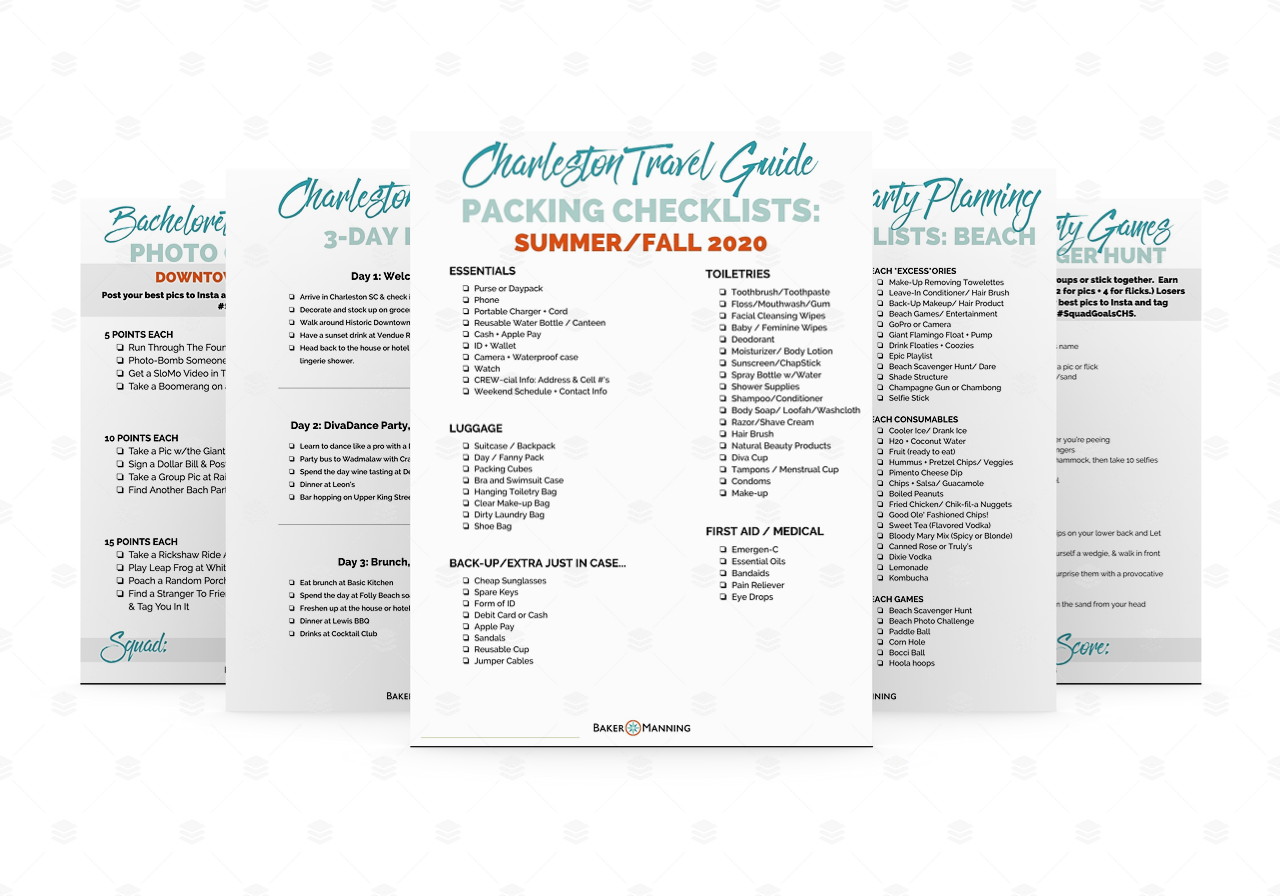 Click the arrow to scroll to the right and browse our 2021 Charleston Bachelorette Party Planner.  To D/L this bundle for free enter your name and email below to gain instant access.
BACHELORETTE PARTY CHECKLISTS: ULTIMATE PACKING GUIDE
To view each separate category of Bachelorette Party Checklists- click the + icon, and the text will expand. Check out my go-to gear for  bachelorette parties on Amazon by >>clicking this link<<
HOW TO PACK A SUITCASE VIDEO
DOWNLOAD OUR FREE  PRINTABLE CHARLESTON BACHELORETTE PARTY BUNDLE!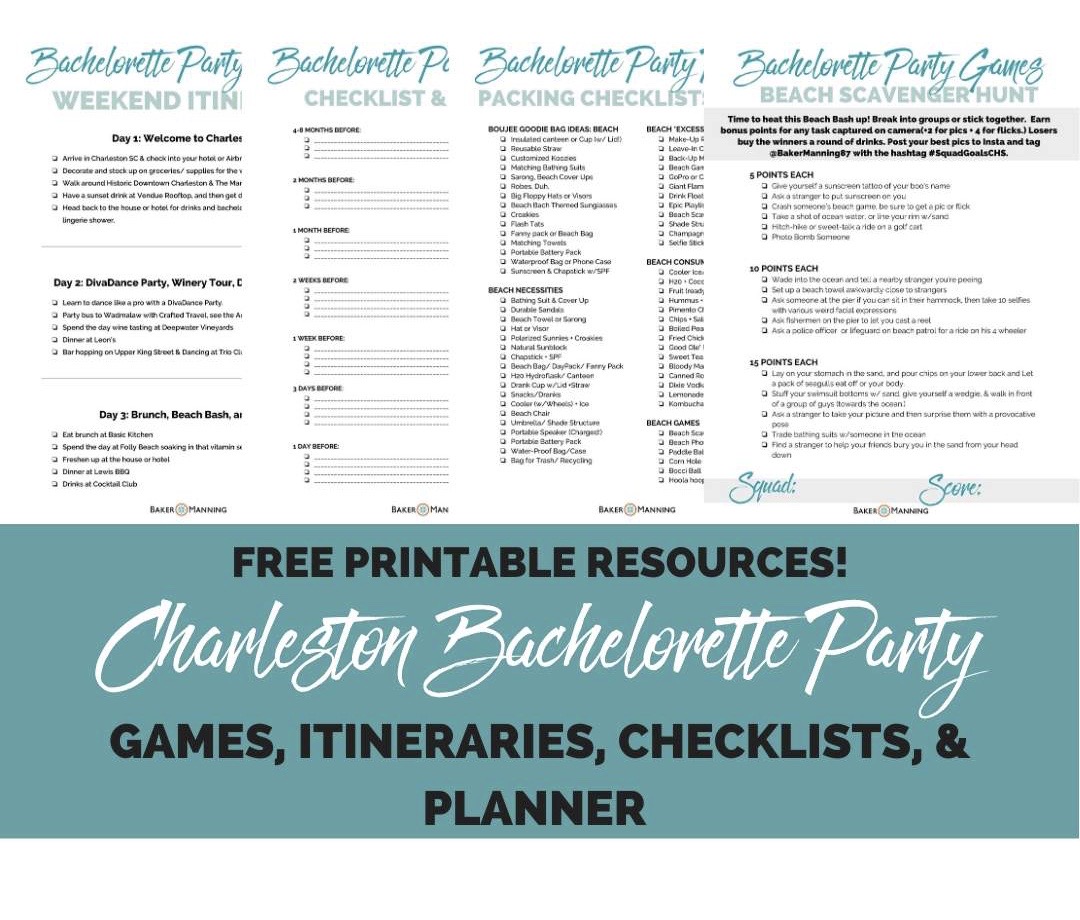 CHARLESTON SC BACHELORETTE PARTY IDEAS ON PINTEREST
WHICH IS THE BEST BEACH FOR YOUR CHARLESTON SC BACHELORETTE PARTY!?
Disclosure: Please note that some of the links above may be affiliate links, and at no additional cost to you, I earn a commission if you make a purchase. I recommend only products and companies I use and the income goes to keeping the site community-supported and ad-free.
CHECK OUT MY AMAZON STOREFRONT
A CURATED COLLECTION OF MY FAV PRODUCTS AND GO-TO GEAR