This post has lots of ideas and tips for bachelor or bachelorette weekend getaways, and large groups looking for fun things to do in Folly Beach, SC in 2020.  
FOLLY BEACH SC BACHELORETTE WEEKEND GETAWAYS
---
6 THINGS TO DO AT FOLLY BEACH SC FOR YOUR BEACH-THEMED BACHELORETTE PARTY

8 REASONS BOAT RIDES IN CHARLESTON ARE PERFECT FOR BOUJEE BABES AND BRIDE TRIBES

BONUS: BACHELORETTE BOAT CHARTER & BEACH PACKING CHECKLISTS
---
6 THINGS TO DO FOR FOLLY BEACH SC BACHELORETTE WEEKEND GETAWAYS IN 2020
Below I've listed 6 top-rated experiences that you need to add to your Folly Beach Bucketlist, and I also added a few things to add to your F*ckit list… Just plan on not caring about these minor nuisances that can't be prevented…F*ckit!
---
1: Max and Relax On The BEACH and Soak Up That Vitamin Sea! 
Bring some bachelorette party favors & some fun beach games to stir up a lil' friendly competition among the

bride squad.

Load up a cooler with some tasty snacks and champagne for your last toast on the coast!

You'll be sweaty, salty, and sandy all day- and you'll more than likely leave the beach covered in sunburns, tan lines, and a layer of sand that will remain on your body-  and in your belongings- for days. But F*ckit! Embrace it... #Saltlife
---
2: Get Wet!  
(Not the sweaty kind…) Take a dip in the ocean! 

Like, all the way.  Not that ½ way bullsheeit...#BeachPlease...

Getting tossed around in the waves is not ideal for last nights make-up or today's hairdo, but f*ckit. That's what hats & sunnies are for!

Those peak summer months when it's hotter than hawt'- and you need a refreshing cool-down swim

the most

- it will have the opposite effect… It will feel like warm bathwater… F*ck-it.  That's just the excuse you needed to hunt down a nice cold

drank

- which brings us to NEXT on the list-
---
3: Tour & Explore the Whole Island!
Cover some ground, you can easily cruise the entire coast if you get your roll on. Rent a golf cart, hop on a bike or skateboard- or my personal favorite- strap on some rollerblades & cruise.

Check out the surf at The Washout, on your way to the Morris Island Light House.

Walk down the pier & take a selfie with the best "

resting beach face"

you can muster. 
---
4: Get Your Drank on at Blu: 
Part of The tide's Hotel, it's one of the only oceanfront bars on Folly- where you'll find cocktails, music, & flocks of fellow beach-goers and aquaholics, eager to flamingle & help you celebrate- whatever the occasion is.

Folly Beach is less crowded and more peaceful in other areas- but fuck*t, you're here to party!  If you need some space- take a walk… 

After that- be sure to cruise down Center Street on a self-guided bar crawl...#Cheers Beaches!
---
5: Go on a Booze Cruise
Overcrowded Public Beaches are for the BiRdS- If you beachin' babes start feeling boujee, grab your squad and hop on a

boat

for a booze cruise through the intercoastal waterways. 

It will be your last sail before the veil- but f*ckit! Get as ship-faced as you want! 
---
6: Find an Epic Sunset Post Up Spot
The beach is always a good choice- but the best sunset post up spots are the ones that face west.

Rent a  paddleboard or kayak and coast down the Folly River- where you'll find the best sunset views. 

You'll be one day closer to the day you will kiss the miss goodbye, but fuck-it! You still have tonight to get #BachShitCrazy!
---
TOP 3 CHARLESTON SC BEACHES
Need some beach-themed bachelorette party inspiration??   >>Click Here<< to check out my Beach Packing List For Boujee Babes for a complete packing check-list and lots of bachelorette party hashtags and themes that are perfect for Charleston, SC.
The ChuckTown LowDown is a brand new 2021 Charleston SC City Guide that's available for free!.  Here you'll find recommendations on places to stay, things to see and do, and where to eat in Charleston SC in 2021.  It's loaded with cheat sheets, itineraries, packing checklists, trip planners, budget tips, money-saving advice.  All of the info in this guide is short, sweet, and to the point!
---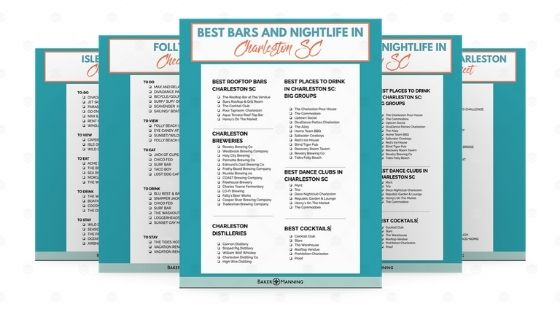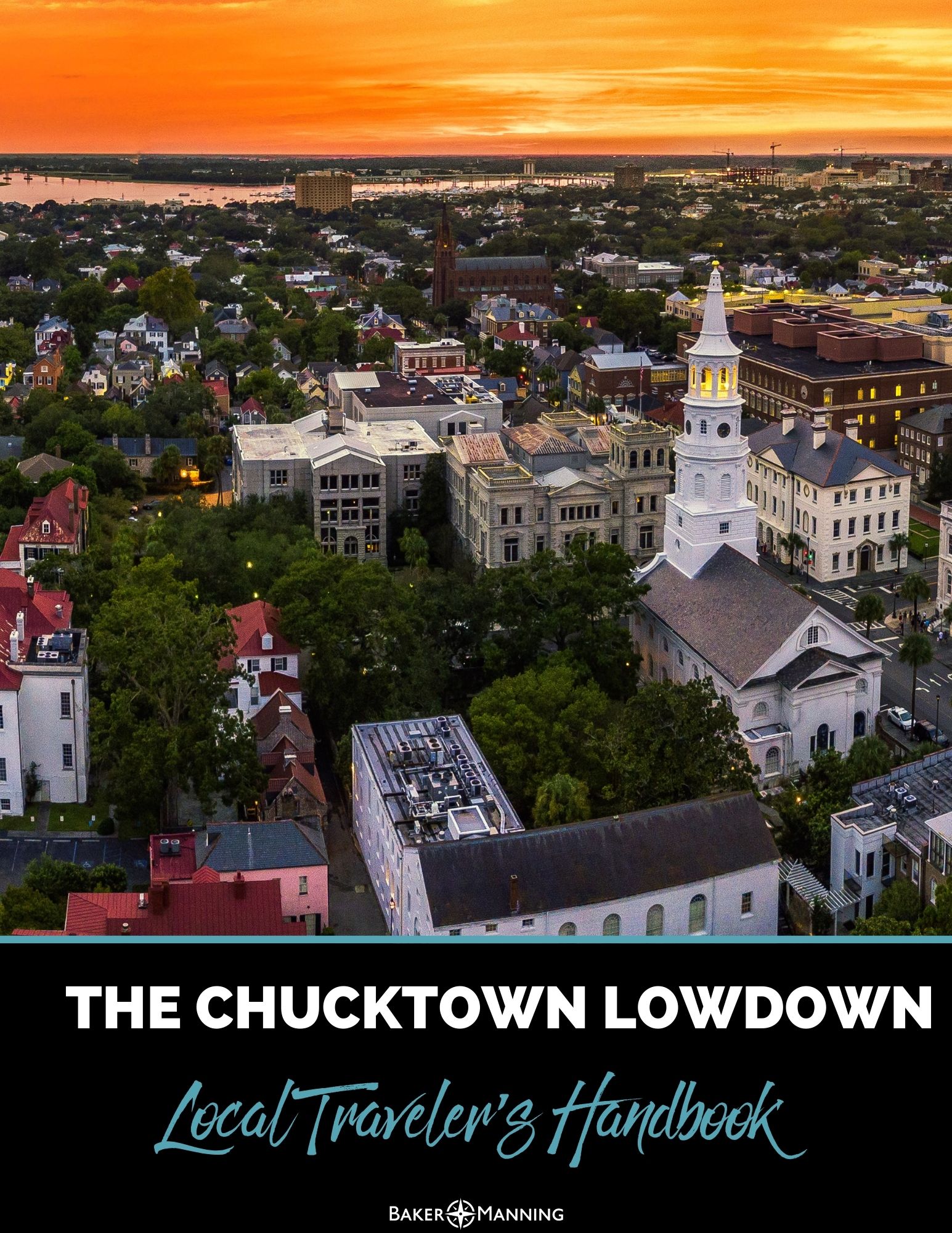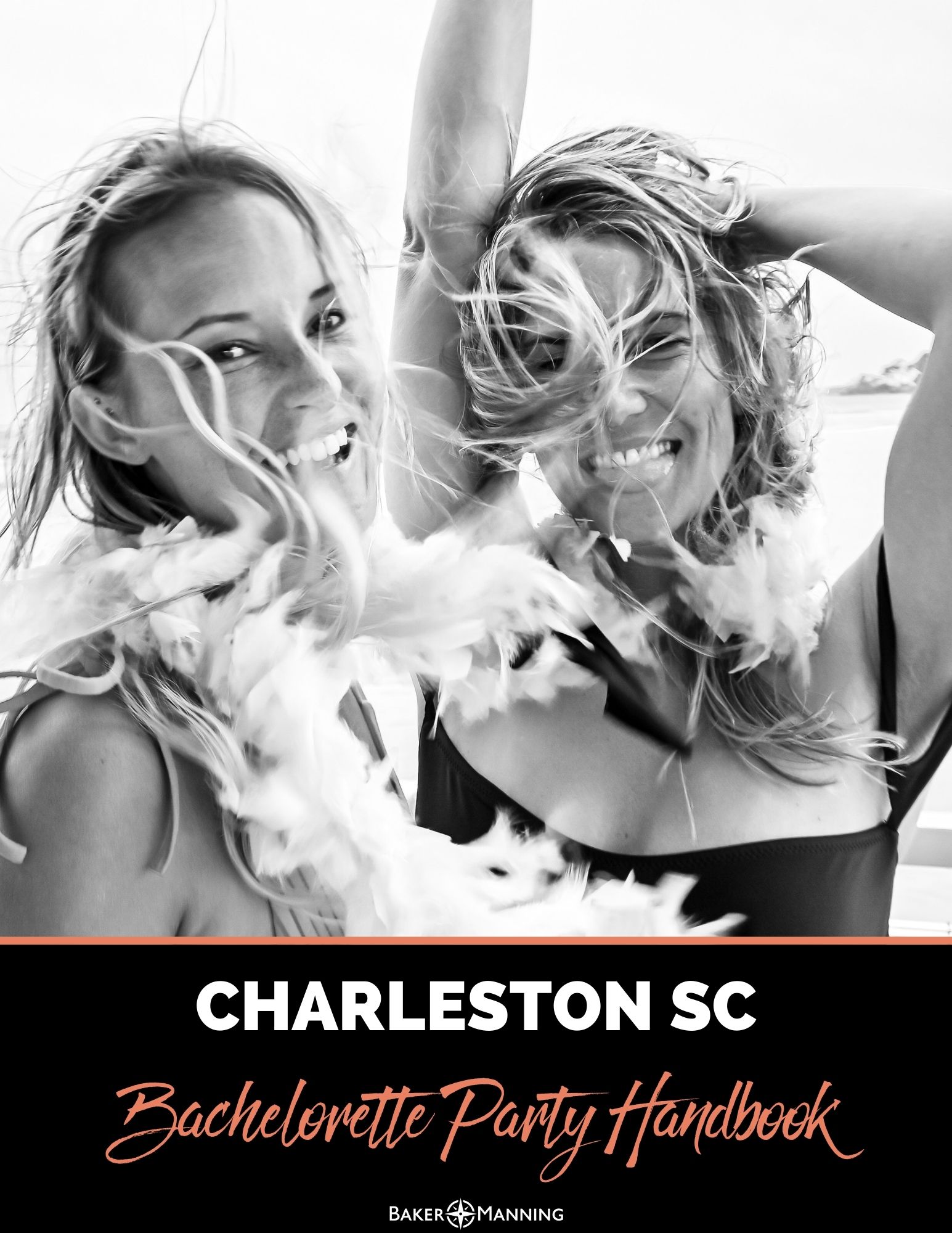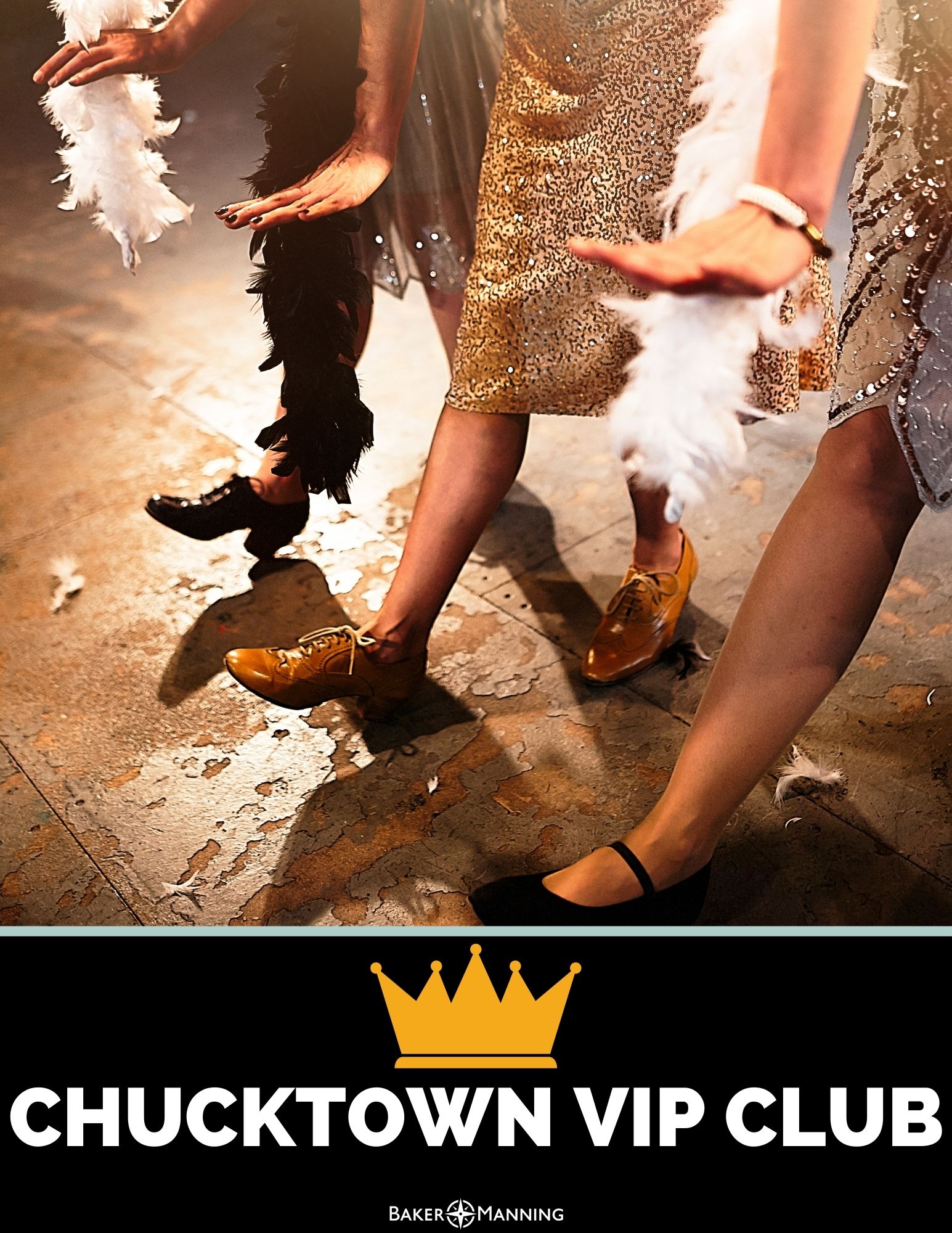 Disclosure: Please note that some of the links above may be affiliate links, and at no additional cost to you, I earn a commission if you make a purchase. I recommend only products and companies I use and the income goes to keeping the site community-supported and ad-free.