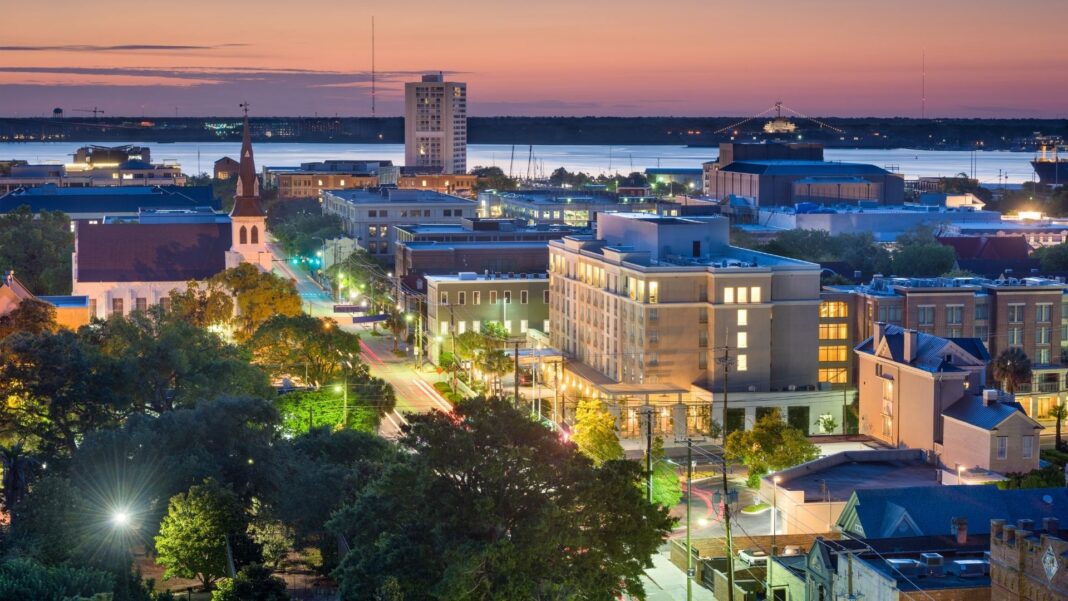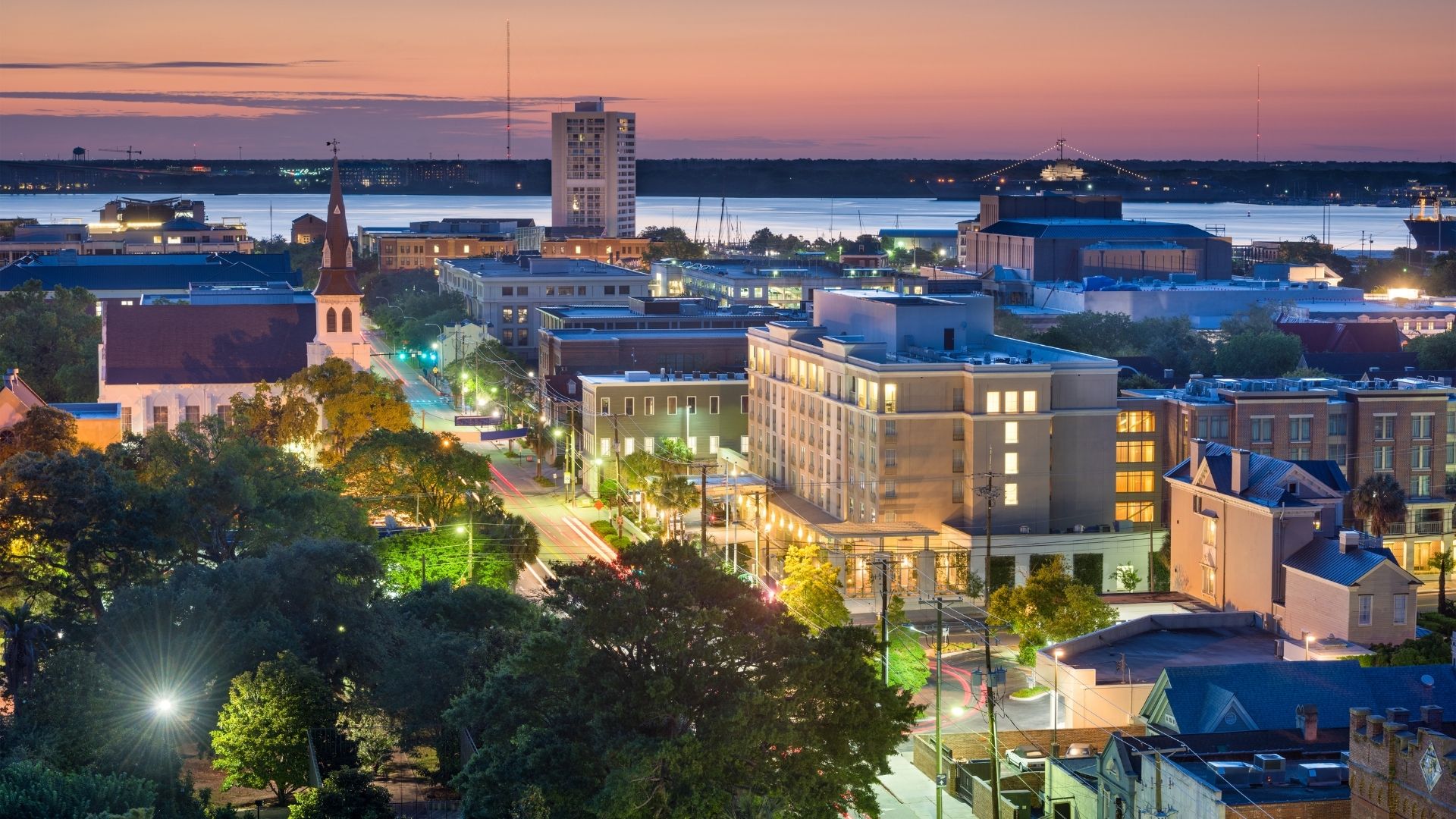 This post is an extensive Charleston travel directory for 2021. I've curated a list of #local businesses that provide top-rated things to do,  accommodations, food, nightlife, and other travel-related services in Charleston SC. This is a great resource to share if you are a local who is always getting asked about recommendations in Charleston.  Please share this post with anyone who wants to have some fun in Charleston in 2021!
TOP 2021 CHARLESTON TRAVEL RESOURCES AND BUSINESSES
CLICK THE ICONS BELOW TO SKIP TO THAT TOPIC
FREE DOWNLOADS: CHARLESTON SC TRAVEL CHECKLISTS, PLANNERS, & GAMES BUNDLE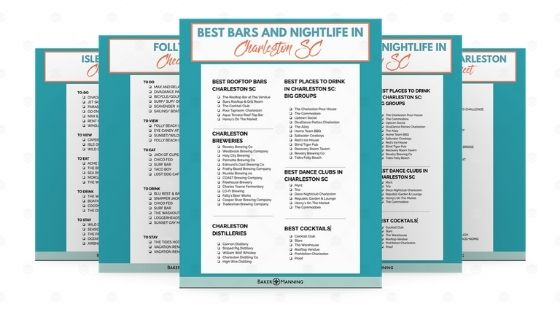 The ChuckTown LowDown is a brand new 2021 Charleston SC Guidebook! Here you'll find recommendations on places to stay, things to see and do, and where to eat in Charleston in 2021. It's loaded with cheat sheets, itineraries, packing checklists, trip planners, budget tips, money-saving advice. All of the info in this guide is short, sweet, and to the point!
THE BACHELORETTE PARTY HANDBOOK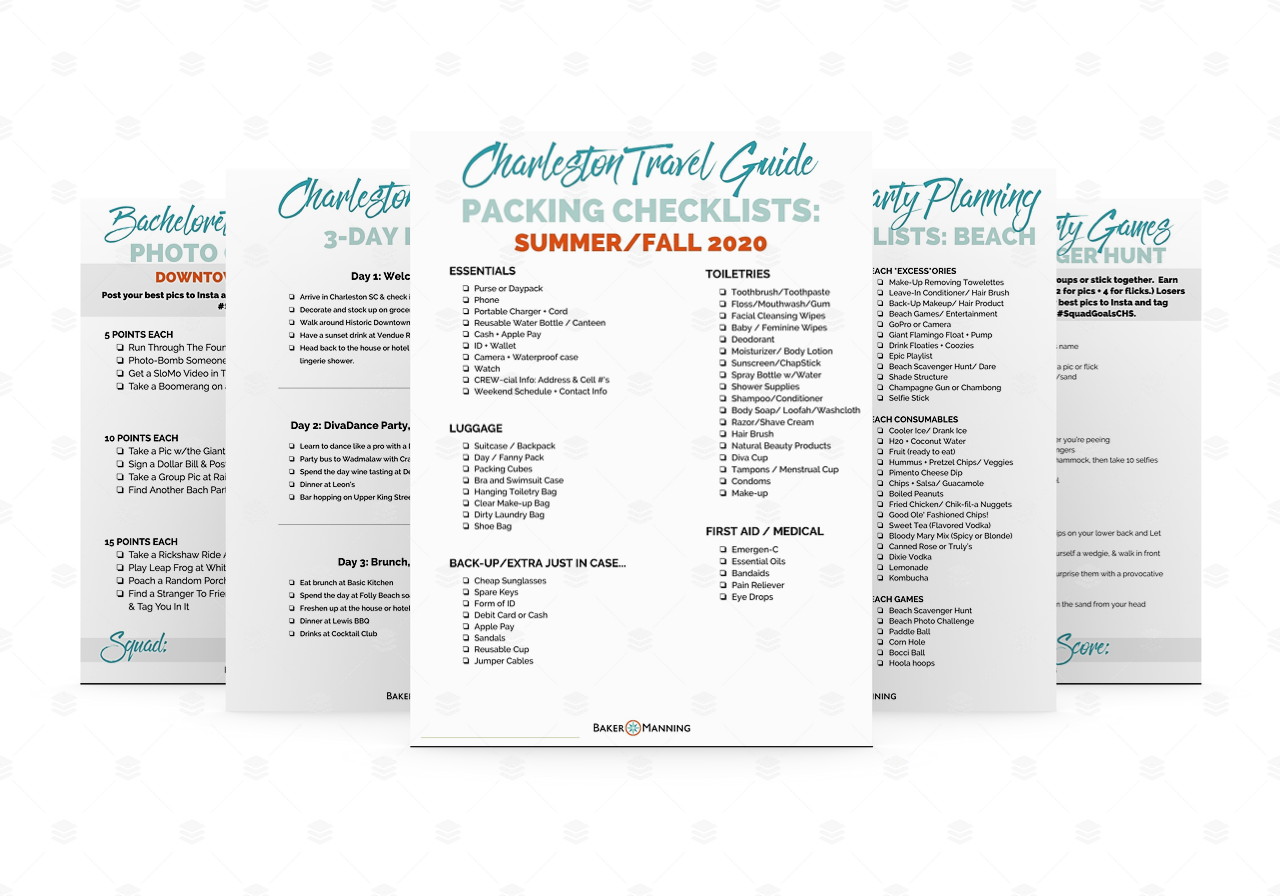 In The Charleston Bachelorette Party Handbook, I'll walk you through the entire process of planning a weekend getaway for active & festive groups traveling to Charleston, SC in 2021. Whether it's a bachelorette party, birthday, girls' weekend, wedding... divorce... This step-by-step guide will help you and your crew plan, coordinate, and execute the #BestPartyEver.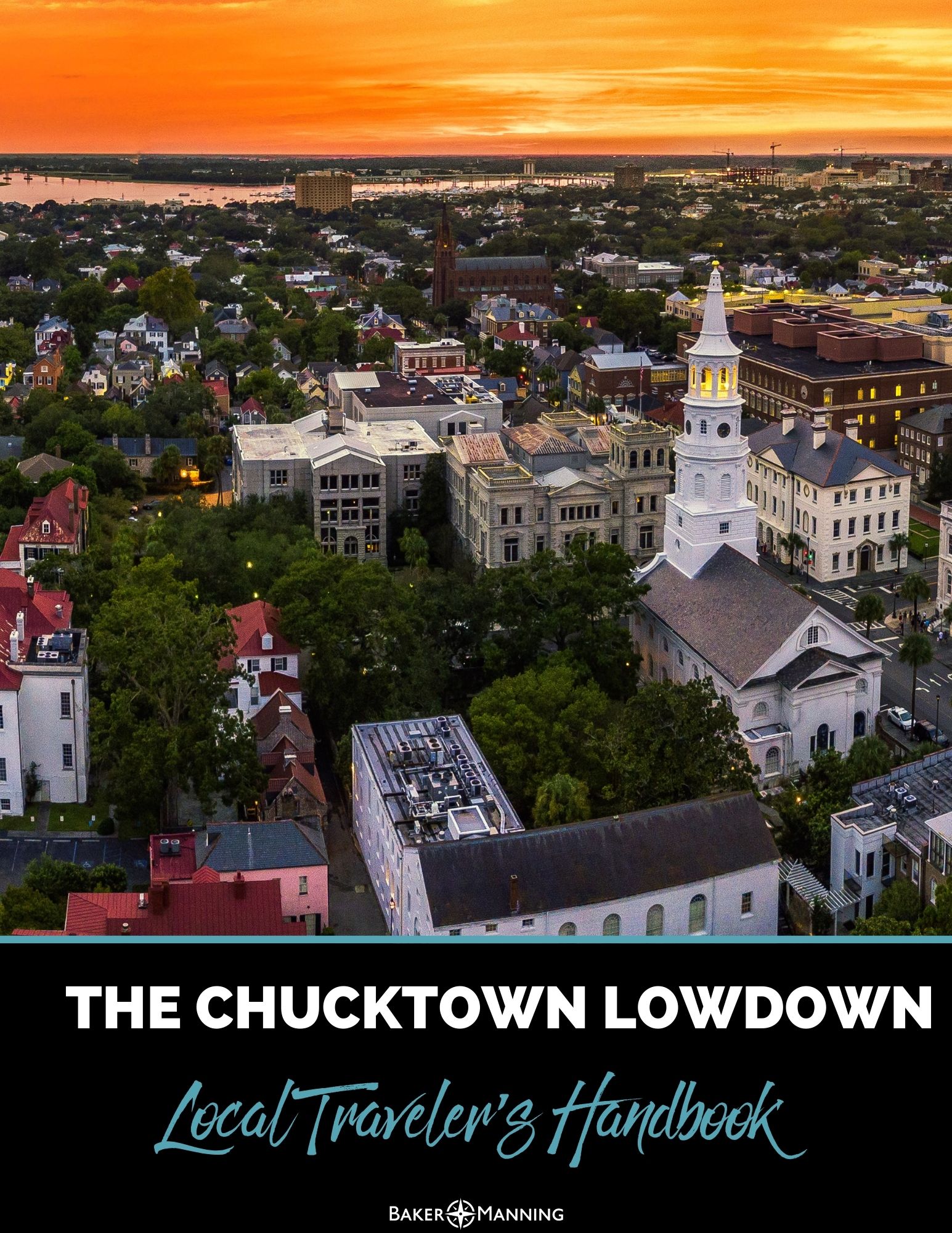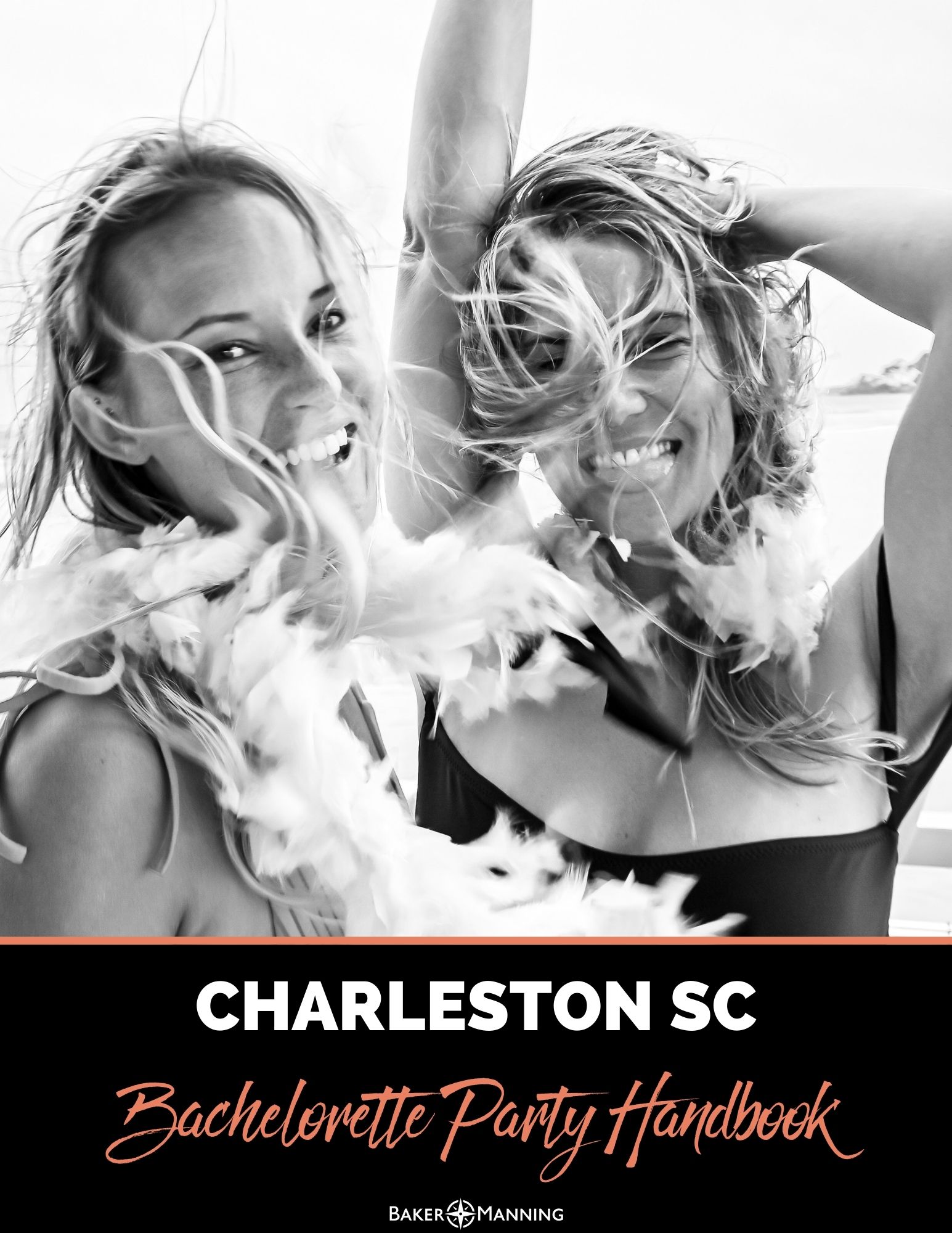 TOP THINGS TO DO IN CHARLESTON SC IN 2021
Below is an extensive directory of the top activities, accommodations, and businesses in Charleston SC in 2021.  My goal is to give you the best and most up-to-date information about Charleston Travel so that your trip is amazing as it can be! It doesn't matter what type of vacation you are going on – a bachelor/bachelorette party, a romantic couples' getaway, a family reunion, a girls/guys weekend, a team-building/work conference, a one-week #vacay, or a one-day #staycay.
Flipper Finders Boat & Sea Kayak Tours
BOAT CHARTERS & KAYAK TOURS
Charleston Black Cab Company
PARTY BUS PACKAGES AND TOURS
SHUTTLE + WINERY & LOCAL TOURS
PARTY BUS PACKAGES AND TOURS
BEACH PACKAGES/EVENT PLANNING
GROUP BLOW-OUTS & MAKE-UP
LOCAL DRINKING & HISTORY TOURS
PARTY BUS PACKAGES AND TOURS
BEACH PACKAGES/EVENT PLANNING
GROUP BLOW-OUTS & MAKE-UP
LOCAL DRINKING & HISTORY TOURS
WHERE TO STAY IN CHARLESTON IN 2021
WHERE TO EAT AND DRINK IN CHARLESTON SC IN 2021
CHARLESTON BACHELORETTE PARTY HANDBOOK
Save money and support the local community in Charleston SC with The Chucktown VIP Club! You'll get access to special perks, limited-time experiences, and added value that can help you experience more and spend less. >Click Here< To learn how you can join and access rewards today!  #SupportLocal.